A Better Tomorrow
March 17, 2009
The teachers always told him that he had a promising future. Everyone thought that he would grow up to be a refined young man. He was the epitome of excellence, but to the kids he was just a nerd. The rest of the kids in his middle school were commonplace compared to him, all clone-copies of one another. He stood out, always looking for ways to enhance his incisive mind. He was the valedictorian of my eighth grade class. As he spoke of the beginning of the rest of our lives, it was clear to everyone that he was without a doubt, a connoisseur of public speaking.


Walking home the other day, I saw him leaning against a battered bus shelter. The same boy who once showed a precocious talent in many classes, such as science and math, now appeared burned out and dull. 'What happened to you?' I asked. He glanced at me, with his eyes blood shot and replied 'Carpe diem,' as he took another drag from his cigarette. I stared at him incredulously, not able to believe how much he had changed. The little boy who I had once known, the boy who had so much potential, handed over his life to peer pressure, drugs, and booze.


This is one of the problems with today's high-school society. Our generation has fallen to drugs, video games, television, and many other electronic devices. People have gotten lazy, always looking for the easy way out. We don't challenge ourselves to think anymore, technology does it for us. Aristotle, Galileo, Bohr, and many other scientists devoted their lives to making discoveries, trying to understand the magic of the universe. These are men who would die to know the simple knowledge of the world that we posses today. Many of the greatest discoveries were made without electronics.

Is there a difference between maturity and intelligence? These are two major factors that play in defining a person, but there is a significant difference. Maturity is the ability to deceifer the difference between right and wrong, and always doing the right thing. Intelligence is something that many of us have, but unfortunately, only some are smart enough to take advantage of it. Others are preoccupied with fitting in, and being accepted by the high school population. Dating, popularity, parties, they're all blinding distractions that aren't salutary on college resumes. I can only hope that teens extricate themselves from such heinous behavior and transmute themselves into a brilliant young adult.

Go out there and challenge yourself. Start thinking with your mind, pursue those old dreams that you had so long ago, get away from technology and become human again.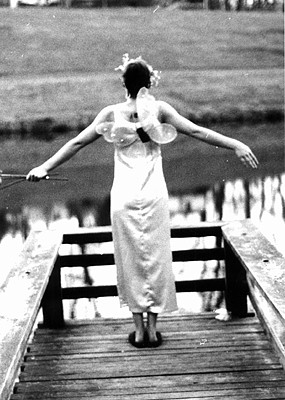 © Jennifer T., Cincinatti, OH