The Voice Of Future
MAG
November 10, 2016
The future leaders of the world. Sound familiar? Well, of course. These are the words we read when we were kids. But eventually, reality hit as we grew up and discovered that the world doesn't exactly treat our generation as its future leaders. "Ignorant," "arrogant," "self-centered," "useless" – these sum up today's teenagers, according to the older generations. Of course teens like that do exist, but that's no reason to judge all of us negatively. Because there are many teens who want to make a difference, to create a better future, a better world.
When people focus on the self-centered, reckless teens, the rest of us are overlooked. The ones who care about making a difference, who are willing to stand up for a cause but get ignored and labeled "just another ignorant kid."
We notice the hateful and abusive comments about our generation on Facebook. Almost all of them come from adults. Who's being narrow-minded now?
When "concerned" society talks about us, they miss one very simple yet vital point: Times have changed. Competition today is exponentially greater. We have to work harder than ever to achieve anything. Yet many teens have accomplished more than previous generations could ever have imagined at that age.
Adults hand Malala Yousafzai the Nobel prize and then turn around and discuss how our generation is a burden to society. Yousafzai is proof that individuals in our generation can have more impact than the majority of adults out there.
We may be young, but we don't view the world as a fairy tale anymore. By nature, teens have a fresh, unique perspective on the world. We find creative solutions to problems. Just take a look at who participates in science fairs, debates, Model United Nations, and so on. All these reflect teens' positive points of view and ambitions to create a better future.
We are the future leaders. But how can leaders be made if they aren't given a chance? How are we supposed to develop as a generation if our opinions are suppressed and dismissed? Teens want to make a difference. If we are to be the future leaders, adults need to be our guides, not our obstacles. Instead of belittling our opinions, we need them to teach us perspective and historical context. Because when we combine the experience of adults with the ambition of teens, what follows is a better future, a better world.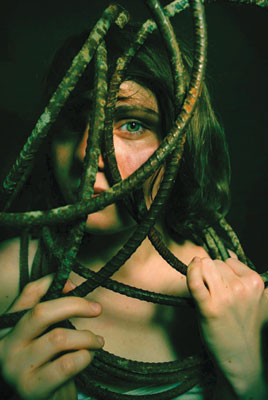 © Narongsukchai T., Sachse, TX