Where virtue comes from?
July 14, 2016
Virtue is quite important in every human being, thriving in the development of mental consciousness. A man can have nothing except a warm-blood heart identified the virtue and morality. A social person, citizens, can't forget the mission of weighing virtue, the responsibility of throwing out vanity, the standard of avoiding vacuity and the pride of being useless.
People nowadays, at least in my eyes, however, are pursuing the money, family, power and reputation. They are not satisfied with the money and power after they gained them and preserved well. They seek countless reputation, the results of money and power, craving much respect and prejudice from their efforts. Most said this desire is nature and uncontrolled, thereby is rational. However, they are wrong in the first step, the process of identity. People's motivation for working and earning is for a better future. They do everything is for the next not for this moment, whereas their movement and action is just for this moment and never last for a second.
So they go wrong with their stimulation. And they crave for a better future by struggling for now. It's not a mistake as we have to accomplish this moment so that we can prepare for the future. But what we do, what we take efforts is not totally for our future or out imagination. Overcoming problems and troubles is not endeavoring for next. We work, we cry, we push, we fail, we win in every single moment and every single destination. We gain, we realize, we retrospect, we appreciate after every assignment, after every tough second. Our comprehension and summary for one thing need to be done once we have done one thing. When we harvest a big deal of money and power, we need to consume them not preserve them. Consume them means that we didn't need to do further explanation and implement for them but just turn them down, thereby vanishing them into our life but marking them into our vain. And preserve them means that we hold them any time and try to figure out how to keep them from demolishing or disappearing. But this is not about the art of preserve, it's the opposition. Therefore, gaining money and power is a nature process and then a nature outcome; we can't deny the value of social activities such as money and power. Normal person tended to ask more meaning from these social activities, and then they notice the word"family". They want perfection and balance. But actually they can't develop such mind and receptivity to embrace perfection and balance.
So they start to the second step, another impossible desire from the first one. Their attention to family is used to a tool to balance themselves, so they stop pursue once they have a family. They can't crave more from family but from their money or promotion. What a sarcasm! People never treat LOVE as an Art or a course, and they never treat family to be a mode of love.
Nevertheless, the satisfaction and gratification from career and money would easily substitute family and love , since the latter is about mental activities but the previous is related to substances such as the last word: reputation. It's invisible and fictional sometimes. But it stays in the substance because their present is due to the social activities rather than mental activities. The social network determine how successful you are in the relationship. And the relationship derives from the social activities. But people in a family can't have any relationship with their family members just because they didn't hold equal trade. A inconsistency between lover and be lover promotes a inconsistency in the conversation; be lover is hard to recognize the relationship with lover as they identify their connection as granted receive but not a selfless give. But when they integrate with social group, they need to make promise and take efforts to maintain this relationship; therefore, they have to become the lover and give their heart to other. People pay more attention to visible and short-term substance and choose to ignore the permanent and invisible connection with their family. Because they lack of the ability to sense LOVE, lack of the awareness to evoke mental activities, lack of the guidance of how to learn an Art the same as Science. They have to choose the reputation to identify their philosophy.

I wish that people could start again to learn themselves and learn the way to identity. Do not think it's a tough task to make change from the beginning; actually, it's the easiest thing to change yourself as every person has the capability of destroying everything and reconstructing everything in the ashes. It's the nature for every human being.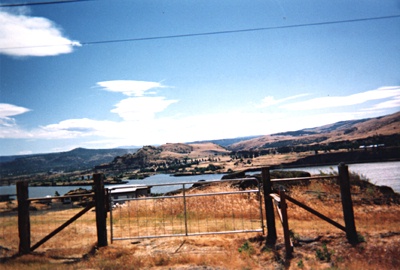 © Christine G., Port Hadlock, WA