Gun Control Is Not Needed
February 12, 2016
We have all heard it many times, and you can't go anywhere without noticing or hearing it, gun control. How many times a day do you hear or see something about it. The people that are for it say that there is too much gun violence. People against it say that there is an amendment for it and it gives the hunting population less of a chance to provide food for their families. I think that there is no such thing as gun violence because guns aren't violent, people are, and it doesn't matter about the weapon, it only matters about the person behind it.

We as a nation do not need gun control and restrictions, we need gun education. for example, If you grow up in a household that has firearms you will learn that they are used only for hunting, sport, and protection. if you grow up in a household that doesn't have any firearms then you learn to fear them and what they can do. Example, If a man goes hunting and provides food for his family this way should we deny that family food just because some idiot halfway across the country shot someone, no that is because some know the difference between right and wrong, and what is dangerous and what is not. if someone gets shot and killed everyone thinks that guns are horrible and dangerous, but if someone gets stabbed or beat to death everyone thinks that it was the man doing the stabbing or beating, now does that make any sense.

Gun laws are inneffective.no matter how you look at it, people that are robbing people and stores will do it with any weapon that they can find. And if they can't get one from the gun dealers than they will get it from their friends or family. the people that rob things are already desprate and I personaly dont think that they are going to wait to try and get a firearm because they wont get it if it isnt worth thier time to wait.no matter how much gun control is enforced they will not stop criminals. most gun their firearms legally or from someone that did, and if they can't then they will just go out and steal one. the only way to stop anything gun related they will have to ban and take all firearms. that will never be allowed to happen in america because the american citizens cherish the hunting and the sport shooting. also if you take all of the firearms then that would make 90% of americans outlaws, and i don't think that this country could handle that.

The gun control is giving the government to much power.history has a tendency to repeat itself and if that happened all those years ago who's to say that tyranny isn't slowly starting again. when you use things such as background checks including name, addresses, and mental health anyone now has access to all of that and if they were to use it they now have your address and your name. Earlier this year someone had hacked and stole credit card numbers from target and home depot. How long exactly would it take someone with that skill to get into those background checks. granted you should use some sort of it to check mental health, but you should not be able to find that person's address, name, or whatever else that may be on it. I personally think that checking mental health and criminal history should be checked, but not all of their personal information

Works Cited
Kates, Don B. "The Right to Own a Gun Is Guaranteed by the Constitution." Is Gun Ownership a Right? Ed. Kelly Doyle. San Diego: Greenhaven Press, 2005. At Issue. Rpt. from "Guns and the Law." World & I(Oct. 2003): 26-31. Opposing Viewpoints in Context. Web. 16 Nov. 2015.
ProCon.org. "Gun Control ProCon.org." ProCon.org. 11 Nov. 2015. Web. 13 Nov. 2015.
Reynolds, Morgan, and H. Sterling Burnett. "Carrying Concealed Weapons Reduces Crime." Guns and Crime. Ed. Tamara L. Roleff. San Diego: Greenhaven Press, 2000. At Issue. Rpt. from "No Smoking Guns: Answering Objections to Right-to-Carry Laws." NCPA Brief Analysis. 1997. Opposing Viewpoints in Context. Web. 16 Nov. 2015.
Sobran, Joseph. "Gun Control Is Unconstitutional." Gun Control. Ed. Helen Cothran. San Diego: Greenhaven Press, 2003. Opposing Viewpoints. Rpt. from "Constitutional Objections to Gun Control."Conservative Chronicle (16 June 1999). Opposing Viewpoints in Context. Web. 16 Nov. 2015.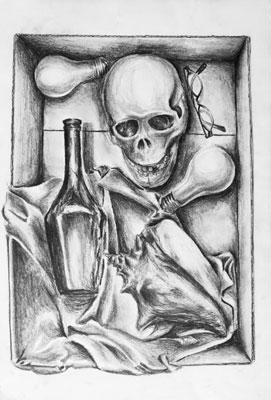 © Karen S., Norwalk, CT