Concealed Carry
November 17, 2015
Every time one turns on the tv, they hear someone with a concealed carry license has taken crime into their hands and killed a person breaking the law. All we hear nowadays is that someone has killed another. Someone has taken the law in their hands, and they dealt with it. Well, I look at it differently. If the world would just stop focusing on the bad and somewhat focus on the good, it would look different.

Everyone looks at concealed carry the wrong way, but it is actually good. If a family was at the movies and some dude points a gun at your wife and says to give him all your money, the man is going to want to defend his family sure you would want to have a gun in that situation. A gun would help because if one needed fast help it is there at your fingertip. Its not taking the law into ones hands, it's protecting yourself and your family. Protecting your family is important. It is important because there are many situations where one may need a gun to help them. It could even be that if someone is in the woods and something attacks them, they need a weapon to help them out. Guns help in many situations.

If people would stop worrying about world peace and no guns, it would be fine. Our biggest enemy in these situations is ourselves. If the others still were not pleased, we could make an exception. Hopefully the people that were against concealed carry could make an exception. If someone was carrying, it had to be a lower caliber, not a deadly round.

The lower caliber needs to be a .22 caliber or .17HMR. These rounds are not near as powerful as a 9mm. If shot with one of these bullets, it would not kill immediately like a 9mm. If would just wound the enemy until the medics and police got there.

Hopefully I have made a point here. Concealed carry is simply to protect you. The people that are taking the law into their hands are wrong. Unless one is witnessing something brutal. I can understand shooting someone that is raping another, but not someone that steals a skateboard in the park. We have responsibilities people, don't ruin them.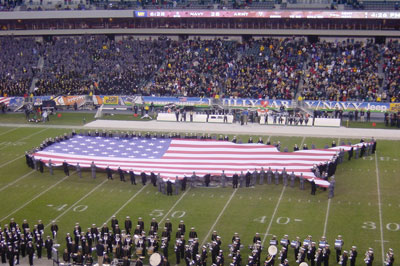 © Kristin B., Middletown, DE