Questioning the Death Penalty
February 26, 2014
Imagine you are waking up to your last day on earth. Looking out the small cell window you see the courtyard that has yet to become your friend. You have exactly five hours to eat your last meal and say goodbye to what you have grown accustomed to. Even in the wrong you wonder how you got here, you are left wonder what your life could have been. The death penalty is murder because you are taking somebody's life.

Initially the death penalty has no morals or values. When giving the death penalty you are teaching "an eye for an eye". Most people believe that gives the right for the death penalty but it does not. See "an eye for an eye" was said in the Bible but it was in the Old Testament along with if someone commits adultery you are supposed to stone them. When Jesus came in the New Testament he said in Matthew 5:43-47 "You're familiar with the old written law, love your friend and its unwritten companion, hate your enemy. I'm challenging that. I'm telling you to love your enemies….." When you love someone you do not take you're their life. By no means let the defendants get away with murder, but do not let the Bible justify your need for revenge.
Furthermore, in science many mistakes are made. Over the years many blood works were messed up. Even with high tech state of the art equipment mistakes are plentiful. In a study an innocent list was created in Jan. 2003 there were a hundred and twenty-two people on the list not counting the ones that were on death row. With that, many lives were ruined, even the one who were unfairly slaughtered. It is not the scientists fault as everyone would like to blame science goes wrong. The wrong person gets convicted.

The death penalty is not murder it is justice. Justice is never taking someone's life. Looking into the eyes of the defendant, you won't see evil. Most of the time you see emptiness, emptiness that comes from a truly troubled person. Taking a defendant life would mean no justice. There is no punishment; they are not waking up every day to face what they did. You are giving them an easy break if you give the defendant the death penalty.

Ultimately, racism appears everywhere including the courtroom. Accuracy of the court systems in determining guilt, a growing number of studies reveal, racial bias plays a huge part in determining guilt. In the most recent study in North Carolina African Americans make up sixty-two percent of the population. Out of the sixty-two percent, fifty-three of them are on death row. You can guess how many of the defendants actually committed the crime. Even a murder was presented and a there was a white victim and a black defendant, the defendant would get DP, and if it was reverse there would be a different outcome.

Taking somebodies life is murdering them. We are taking a life when we impose the death penalty. When a life is taken not only is that person's life is affected but anyone around them. Human life is special whether it is a murder or a saint. When taking the defendants life you are no better than the criminal; you are most likely giving them what they want.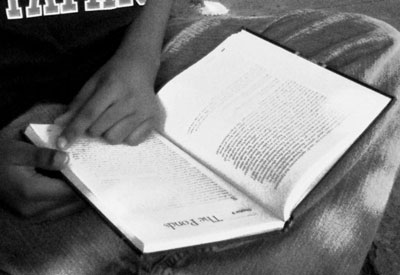 © Allan L., Plano, TX