A New Dawn
December 14, 2011
Our history books are tainted by blood, and our cities are filled with memorials for dead soldiers and citizens, who lost their lives because of pure hatred, corruption and unfathomable amounts of anger.
Too many people have died for nothing, too many families have been ripped open by slaughter, and too many innocent people have to live with pain.

There is no use defending any one nation, or claiming that only one nation has been innocent in the ordeal of history. Once we can all accept that we have all played the part of both victim and oppressor, only then can we begin a healing process of both apology and forgiveness.
There is one generation that can begin that healing process and there is one generation who can accept the past as the past and move onwards, building a new, fresher, healthier world. And that generation, my friends, is ours.

We can become a generation that adds tragedies to the textbooks, and who build a hundred more war memorials, or we can become a generation that puts the title 'the peacemakers' in the history books, and who build a memorial for love.
We can be the generation who let the justice system become corrupt, or we can be the generation who ends world hunger.
We can be the generation who single-handedly destroys the earth, or we can be the generation that builds nature reservations across the world.

It comes down to this: We can let the world crash before our eyes, or we can be the people who stand up and fight for humanity. This choice is ours to make.

Choose to be the generation that goes down in history as the greatest generation that ever lived. If every nation, every city, every family, every person looks at themselves in the mirror and asks themselves: 'Is this the best I can be?' we can build a society whose base is peace, a world who acts upon righteousness, and a people who believe wholeheartedly in the gift of life.

We, the new generation, the new dawn of history, can make this world a better place. But we can only accomplish this if we stand hand in hand, if we believe in ourselves and in basic humanitarian rights, and if we are ready to finally stand up for humanity. So let's make ourselves ready—because a new dawn has risen.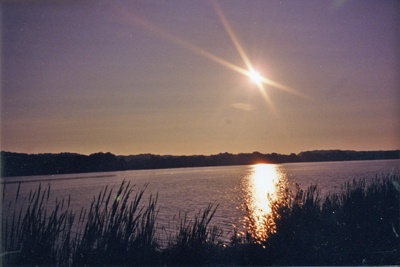 © Gabrielle C., Struthers, OH