School Bullying and it's Consequences
February 24, 2011
Did you know nearly a third of all students get bullied daily and less than half of their attackers face any consequences? School bullying refers to bullying done at school. This kind of bullying can be older kids picking on younger kids, teachers that are bullies, and peer bullying. Many of these bullied students don't get the support they need after they've been attacked. Simply because they don't speak up or the attacker does not get the consequences they deserve. I believe teenagers who bully should have serious consequences. These consequences should be suspension, community service, jail, counseling and even expulsion from school.

If we give attackers major consequences then bullying will decrease in schools. Many attackers continue to bully because they weren't affected by the punishments given. In the popular movie, "Mean Girls", a group of girls write a "burn book" and get caught but shortly after another group of girls start to do the same thing they did, as if they didn't learn from the punishments from the other girls. If these girls received better, and more effective consequences then maybe the other girls wouldn't have followed their footsteps.

What can we do about school bullying? Can we really expect the teens to speak up? That's why we need teachers, parents, and administration to keep their eyes open for any kind of bullying and stop it right away before it gets worse. We need rules that will frighten the attacker from ever bullying again. We need to enforce these rules so children and teens feel safe. People need to recognize that bullying can even come from teachers. We need to emphasize that bullying is never acceptable. Without serious consequences, many teens will become depressed, have low self esteem and could even commit suicide.

Some people may believe that bullying is a way of life and can never be fixed. Some people may think that the consequences are too harsh. People bully not only to hurt other people, but because they are either insecure, jealous, or have had a traumatic experience in their life that made them the way they are, such as abuse from their own parents. There are two sides to every story. We can help these bullied teens and children by recognizing the signs before they happen. Bullying can go both ways and only one may get in trouble. Some teens may even make false accusations against someone to prevent themselves from getting in trouble. This is why students and teachers need to hear from both sides so the consequences can be enforced based on a particular situation.

I am very aware of bullying because I have been attacked and I've seen it throughout my school and home. There was one time that changed my outlook on bullying forever. My brother is what you call different. He has ADHD and is very wild. One day when I was hanging out with him at school, some kids found out he was taking medication for his ADHD, and they thought it was the funniest thing. It broke my heart to see the way they treated my brother. They told him they didn't want to hang out with him because he was a "retard". They even made him cry. Being the protective sister I am, I told their parents and the teachers. Do you know what they did? They told the other kids to leave him alone and that's that. No detention, no parent phone call or anything to make the kids even regret what they did. What those kids and teachers didn't realize was that day changed my brother forever. They'll never realize how much it hurt my brother and even me. From that day on, I've become very passionate about daily school rules that aren't enforced and the effects of bullying.

Millions of people around the world have been affected by bullying. Even if you haven't been attacked personally, you can tell an adult when you see it happening. Hopefully new rules can be placed into schools to reduce the bullying rate. Most of all do not bully! You can possibly save someone from a life of heartache.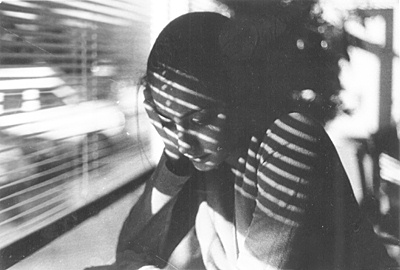 © Anonymous