Age Defined
February 17, 2011
As teenagers, we all have had experiences. Some good, some bad. Our generation is shown to the world as the "Troublemakers." We see stories on the news about teens going on shooting sprees, stealing thousands of dollars worth of objects from stores, doing drugs and drinking from even the early age of eleven. Prostitution rings and abusive relationships. They paint our lives with disturbing colors, showing good girls like Miley Cyrus and how they're now falling apart at the seams. They tell us that rebellion and recklessness is "inevitable" in kids our age. And people believe them. 

Have you ever walked into a gas station store or a Walgreens, and realize that you're being watched by the cashiers? How many times have you left a little boutique, because it made you uncomfortable when the store owner followed you around? Do you notice the frowns and judgmental eyes that come your way when you're with a group of friends? 

I certainly do. Our generation is judged. It is judged based off what some kids do. It's based off what the media shows us and tells us. Newspapers and television networks all tell the world that we are untrustworthy. And people believe them. 

But not all teenagers do that stuff! It's degrading and infuriating. I have to work three times as hard as anyone to gain an adults' trust. What makes me so mad is if I was ten years older- and didn't change anything about my personality- then people wouldn't have a problem trusting me! We are age defined. People always expect the worst from us. No one wants to give us a chance. 

The reality is that we are the future. And if we're the next doctors and lawyers, teachers and senators- movie directors and Broadway stars, someone has step up and tell us they believe in us. Somebody has to give us a shot- because we live in one of the hardest generations, dealing with peers and the pressures of being a teenager. Our generation is so filled with the filth of the world, of the backstabbers and heartache and pain, that we have a significantly shorter life span than our parents do. We are the first generation, ever, to be estimated to live shorter lives than the generation before us. Somebody has to give us a chance. 

Can I give you that chance? I may not be an adult, but I know a little bit about judgement. People judge, and there's not much we can do about that. But we can choose to ignore the judging. We can choose to not be caught in the traps of drinking or drugs. We can decide to stop living our lives to be accepted by others; to stop trying to fit in. We are better than the worldly things that drag down the lives around us. 

Judgement lasts only a moment, and we can overcome it.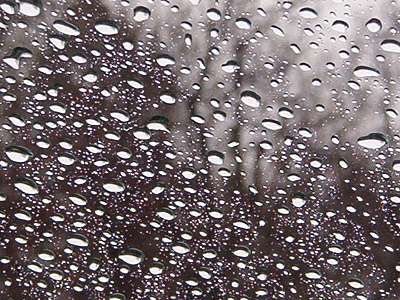 © Terrin C., Humboldt, IA