The Important Things
October 14, 2010
"David Beckham Cheating On Posh – Details Here!"
"Michael Bolton gets voted off DWTS – tension fills the green room."

After scrolling through the numerous headlines about celebrity drug addictions and equally addictive reality shows, I flipped over to Facebook to see this status from a good friend of mine:

"Lindsay Lohan, 24, is all over the news because she's a celebrity drug addict. While Justin Allen, 23, Brett Linley, 29, Matthew Weikert, 29, Justus Bartett, 27, Dave Santos, 21, Chase Stanely, 21, Jesse Reed, 26 ,Matthew Johnson, 21, Zachary Fisher, 24, Brandon King, 23, Christopher Goeke, 23, and Sheldon Tate, 27, are all Marines that gave their lives this week with no media mention. Honor THEM."

Whether or not this information is true, it made me think – why do we honor celebrities more than the true heroes? Is it because we're afraid to acknowledge the fact that these people died to save us?

It's true – celebrities allow us an outlet, a way to forget about what our daily lives entail. We all have schoolwork, annoying siblings, endless jobs and chores, while these famous people get paid to party it up and have a bad or 'shocking' behavior.

Forget them for a moment. Imagine going out on a boat in the dark in the middle of night. Imagine not knowing what's going to happen, imagine silently praying to a god, any god - "Please just one more night." Your friends, your parents, your family, all of that left behind because of that one gunshot that rang out while you were fighting for the freedom of millions of other people.

While we're trudging through our boring lives and celebrities are making more headlines, there are people out there fighting for all of us. They're fighting so we have one more day to do homework, laugh with our friends and sleep peacefully at night. They're fighting so we can continue to read countless articles about insane house parties and squeal over the latest picture of Zac Efron.

Why honor these people when the real heroes are right in front of you? Not only do you have people in the military, but you have your parents who work to keep you and your family healthy and happy. You have countless people in your community working to do real good in the world, like cleaning up parks or volunteering at the animal shelter.

Next time you're reading these celebrity articles, consider the people fighting overseas for us and the men and women who work to keep our country safe.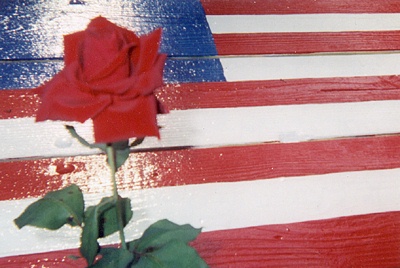 © Elizabeth H., Gulfport, MS