Capital Punishment: A Sad Thing
July 22, 2010
Death is certainly a curious thing. It is often longed for by those who are suffering but avoided at all costs by those who have so much to live for. Some claim to know what it leads to, while others seem to accept its absolute mystery. Death is bestowed, with apparent grace, upon those in pain but forced with terrible wrath upon other people.

Because death is such a complex thing, we have to question the act of capital punishment. The theory behind it is the 'justice' that whoever commits a terrible crime will in turn have their life taken. This is 'an eye for an eye,' one of the most flawed sayings I can think of.

Murder is, undoubtedly, wrong. The crime is not, I think, in the death that is caused but the pain that is inflicted and the life that is being prevented. Whoever would take someone's life or rape a person goes beyond making a simple mistake; that is clear. But, it is also clear that everybody commits wrongdoings. Some commit them on a much larger scale than others, but they sin in such a way because they are human. Humans sin. On the flip side, every criminal has something good in them, because they are human. But their mind is twisted in such a way and their heart is filled with just enough darkness that to hurt other people seems okay. Maybe they had a sad life and were done wrong, so they ended up this way. Think of them as having ill hearts and minds.

It is already known that murder and rape are terrible things. When I dwell on them, I am sorry that anyone would stoop low enough to be involved with them. They hurt the victim and their family and friends unimaginably. But killing them does not reverse it. It does not make everything right. It is merely adding to the wrongdoing and fighting hate with hate.

Capital punishment is the extreme act of striking back and is by no means justice. When a criminal commits a severe crime, I think he should just lose his right to freedom. In other words, a long sentence of imprisonment. Mostly, this is for the protection of others. But this sentence does not mean that he is condemned to a state that he can't be forgiven. If society can't learn to forgive, we can't move forward. Another death will not solve the conflict.

I think capital punishment is one of society's deepest mistakes. I hope that it will learn that it will not fix the wrongdoing and all states will ban it. And if the government thinks that it is worth it to take a human life because doing otherwise is too expensive, that is very sad. If they want to exchange lives for dollars, I have no hope for the government.

Best of wishes to the criminals, that they may feel sorry for what they did. And may they have a chance to live so that they me feel this remorse and turn their lives around.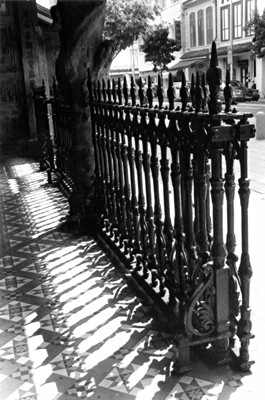 © Gretchen L., Edina, MN