What are we exposed too?
November 20, 2009
You use your computer, phone, other gadgets. You drive your car and flip the light switch on when you need light. But what do you see in all these things? The exterior. The buttons that you press don't actually cause what happens in the device. They press other buttons that do different complicated tasks. Modern technology seems to cover everything up.

Except the on/off switch.

Thats all that you really need, right?

Yeah, until it breaks.

And when it breaks you go buy another one, because you and everyone around you has no idea how it works. Thats how the inventors make money. Anyway, everything looks nice, shiny, and high-tech when its covered in a thin layer of technical anonymity. Plus, its protected from the elements.

We obviously can't just open up all our phones and computers and have the wires hang there unprotected. That wouldn't do anything other than prove our point. The level of our technology is so high it takes experts to fix simple things. What do you think we should do?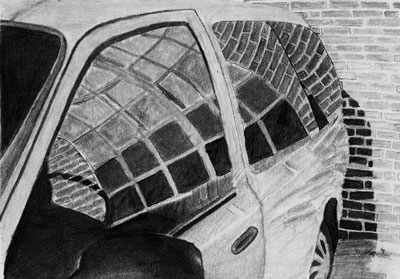 © Andres T., Monte Vista, CO