Stand Up Comedy
March 29, 2019
Main introduction. Hello my name is Jason and today i will be talking about a amazing thing called the dress code.
Intro to the topic: To be honest don't you just love getting woken up early morning by your very pleasing alarm clock, getting your VERY comfortable and soft clothes from your closet and wearing the same every day to school. Let's be real here. It is not that bad for boys because the teachers do not care about us one bit! But then comes the girls, always perfect. It is very funny walking in to my first period class and seeing my teacher have her face on the girls thigh, almost like the teacher is sniffing her. Then out of nothing a 4 inch note card appears in her hand. With a angel like voice i hear… *YOUR SKIRT IS LESS THAN FOUR INCHES ABOVE YOUR KNEE* I knew what was coming. The poor girl had her skirt too high up and got a lovely call home. I could not imagine being the parent. Getting a call from the school, saying "Your daughter has been committing a crime" Not this again i would say and just hang up. But to be straight with you. The dress code is just a waist of rules in the hand book. Just let the kids wear whatever they want that is school appropriate.The whole point of it is so we don't feel down about the clothes that we are wearing compared to everyone else. I pulled a sneaky misdirection on ya. So now instead of having to worry about 50 dollar pants, we worry about 400 dollar belts. To be honest dress code is a pleasure for the teachers. If they are having a bad day they can just ruin someone else's. So clearly the teachers want us to waste time. Here's a pun. So truly we hate the idea of not dressing the same. I guess you could say it's not very Gucci. The crazy part is after all the rules and regulations were still taught that creativity is the most important thing. I would love to see how it changes in the future.

See ya guys i hope you don't get dress coded.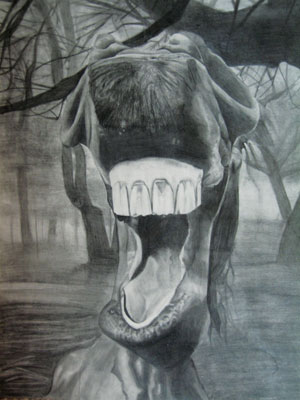 © Jenessa W., Reno, NV