News in Social Media
March 26, 2015
Like most of my media-obsessed peers, my hand is usually glued to my iPhone, and I am constantly surfing the Internet and refreshing my social media applications. Though my generation's obsession with media and constant connectedness is viewed as unhealthy, these apps are, admittedly, the sole medium by which I consume news. As I scroll through the scandalous Instagram photos that my frenemies often post and scan my vast Twitter feed, I often come across posts related to a trending news article or a new breakout artist.

Just a few months ago, I was introduced to Taylor Swift's new album, 1989, when a friend of mine added a link to the single on the album, "Shake It Off," to her Instagram bio line. This first interaction with her new album immediately got me hooked. I loved the new upbeat pop songs she has produced and as a result—so much so that my friend and I have decided to attend her 1989 concert this summer at Met-Life stadium. In addition to promoting virtual interaction with friends' accounts, Instagram and Facebook lend themselves to spreading new music because majority of teenagers follow the accounts of celebrities like Selena Gomez and Miley Cyrus. When these celebrities hear or make new music and post it on various social media platforms, their millions of followers are exposed to the music, as well. On a related note, Shazam is another application useful for exploring new music. The app gives users the ability to discover new music by identifying the track name and artist information of any song playing out loud.

Not only does social media update people on pop culture trends, but it also allows for the circulation of more serious news. For instance, in October of 2014, an article spread about Brittany Maynard, a 29-year-old woman who moved to Oregon to take advantage of the state's "Death with Dignity Act." The act allows terminally ill patients to end their own lives with the assistance of a doctor. Through Facebook, Brittany was able to spread the heartbreaking story of her battle against Brain Cancer the decision that she made to end her life on her own terms. Similar attention-garnering Facebook pages are created every day. Pages about noteworthy news are often created to spread a message or raise awareness. The Madison Holleran Foundation is an example of a cause that uses Facebook as a medium of sharing stories and sentiments that aim to prevent suicide. Although many adults regard social media as recreational and largely meaningless, in reality it is an efficient way for teens to obtain knowledge about news and current events.

Yet another example of social media's role in news circulation is Snapchat's latest update, which includes a "news" page where users can read the hottest articles from sources such as CNN, New York Times, National Geographic, and many more. These articles are usually about the most important and talked-about topics of the day. This update has made Snapchat a new and exciting way for people, especially teenagers, to consume news. Although adults may see social media as a waste of time, it has clearly begun to transition into an important news outlet for teens across the globe.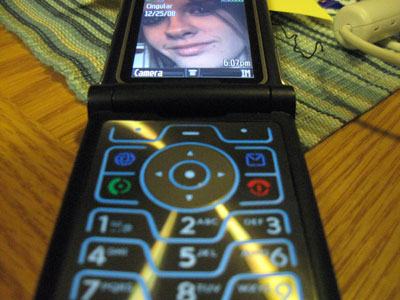 © Adam S., Kingdom City, MO