School Lunches
November 17, 2014
In recent years awareness has been brought to the obesity epidemic, particularly in children. Michelle Obama's Let's Move initiative has emphasized the importance of healthy eating in school lunch and breakfast programs. This led to new requirements, made by the United States Department of Agriculture, which call for a fruit, vegetable, grain, meat, or meat alternate, and milk to be in all school lunches. Unfortunately, these new regulations have not made much of a difference. According to Northwestern Medicine, only 6% of school lunch programs meet these nutritional requirements. This means that 94% of schools do not serve the five necessary food groups. The students of this country need healthy lunches to fuel their body and mind for a day full of learning.
Healthy eating is not only important for a healthy body, but it can also improve learning. According to UCLA's Brain Research Institute and Brain Injury Research Center, Omega-3 fatty acids, found in salmon, walnuts, and kiwi fruit, can improve memory and learning as well as fight depression. This study proves the importance of nutrients and how they can affect the mind as well as the body. Studies done by the United States Food and Drug Administration show that when children were fed unprocessed foods at early ages they scored higher on IQ tests as well as standardized tests. To get the most out of the average school day Students need to be fed nutrient rich and unprocessed foods.
The education of students in matters of health is an important step to changing the lifestyles of future generations. The Chefs Move to Schools program, a division of Michelle Obama's Let's Move initiative, sends chefs to schools to teach kids how to eat healthfully as well as tastefully. With the help of such programs kids can change unhealthy eating patterns before they form and bring this new information home with them.
The importance of healthy eating is ever increasing in our country. To change the current fast and convenient food culture, we need to reach the adults of tomorrow. Schools are the one place that children of all walks of life can be found together; this makes it an optimal place for the propagation of new habits. Healthy lunches in schools can improve all aspects of students lives and plant the seeds for a new way of healthy living.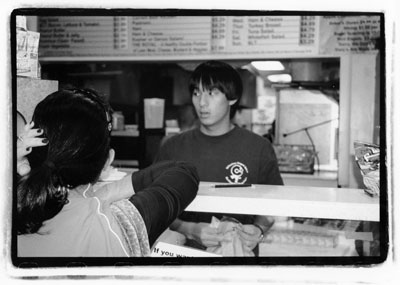 © Rachel D., Bethesda, MD