Believe it!
December 19, 2013
I like to watch Anime a lot. For green horns, Anime is the asian cartoon T.V. Shows. I love them and watch a lot of them on Netflix and on DVDs. Anime is a more sophisticated, and very comprehensive thing. It should be shown to kids early in life, during early learning stages. When typically kids are listening to mozart, maybe incorporate some anime theme songs.

Anime is easy to understand. A lot of anime is really simple, and can be understood by simply watching pictures. Regardless, the slight inflections in the faces, and the different symbols, can help kids ascertain what certain emotions are coupled with certain actions and certain facial expressions. Kids are given essential skills for life such as being able to read people. It's hard to understand these types of things by watching Little Einsteins.

Anime is comprehensive. By this I mean it covers a wide array of topics and is for many different people. Anime can be funny, or downright serious. Either way, it's easy to fall in love with one. I fell in love with an anime called "Yu yu hakusho", based on its audience being mid teens to early adults. It was slightly dark, but had a bunch of jokes and a whole lot of fighting. It was just what I needed.

Anime is a teacher. The lessons shown in each episode can be small or large, but usually have an impact on the watcher. This will show kids right from wrong. Digimon, the T.V. Show talks of friendship, and how being a good person and having good intentions will make you happy, which in reality, it does. These shows show kids what to strive for.

People who watch anime are all different. I've met jerks, weirdos, and nice people. My friends who watch anime are typically extremely nice, and are very relaxed. They just love anime and taking it all in. People as a whole nowadays are being forced to accomplish things they don't want to do, have no interest in, and aren't even beneficial to them. Anime is that escape from reality to show you a portal to a world that could be yours if you try hard enough. Anime is one of my favorite things. Believe it!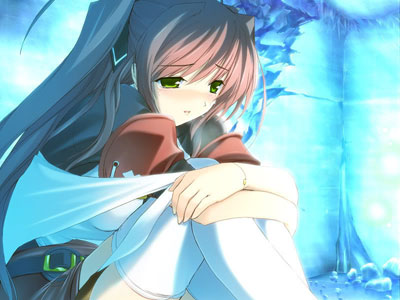 © Courtney M., NJ