How to Attract a Girl
October 10, 2012
Talking about biker men who frequent a club located under a bridge and how to impress a girl was how we started my English class this past week. We were supposed to be reviewing for a big English test we were taking that day, but somehow we got off subject and talked about my teacher's college life. He was advising us boys on some good tips on how to attract girls. The subject of girls always gets my attention! That's how we started talking about poetry. His advice went something like this, " Remember guys, if you can memorize five lines of poetry and say the right poem at the right time, you can make a girl fall in love with you." At first thought, this sounded pretty old-fashioned to me. I sarcastically said to my English teacher, "Yeah Mr. H, maybe that worked in your generation, but it would never work in ours." We traded a few more comments and were soon taking the test.

As I was heading home from school that day, I began to re-think what my teacher had said about poetry and girls. "There's no way that would work in today's world, would it?" Like most boys my age, I could always use some pointers to attract girls. Are girls my age that into poetry? I really didn't think they were, so I went on with my homework that night, keeping the poetry idea way in the back of my mind.

After my homework, I had a little time to myself, and I did what most kids do with their free time, listened to music. I put my headphones on and blacked out the world. I was listening to my favorite play list, mostly rap, when all of a sudden, I was struck by an idea. I thought to myself, "Hey, music is just poetry with a beat to it, and all girls love music." Girls especially love One Direction and Justin Bieber. I thought to myself again, "What if I remembered the lines to a girl's favorite song instead of the lines of some random poem?" The gears in my mind started to turn.

I stopped my play list and instantly went onto YouTube. One Direction and Justin Bieber have never exactly been my favorite artists, but I searched for them, thinking to myself "What if the words to these songs can do what Mr. H thinks poetry can do?" I started studying the lyrics to One Direction's song "What Makes You Beautiful." I've heard the song before but I've never really given the lyrics much thought. Now paying much closer attention, there was maybe some poetry in that song or at least words I know girls would love to hear. "You're insecure, don't know what for, you're turning heads, when you walk through the door," and "Baby you light up my world like nobody else," and "You'll understand why I want you so desperately."

I couldn't believe it. Maybe my English teacher was on to something. Reciting lines of a poem to impress a girl has been around for centuries. I believe that I just need to modernize this idea for the girls of today. Now my play list will include only One Direction and Justin Bieber music, and I look forward to someday soon trying out Mr. H's recommendation of poetry to see if it works! However, I think I'll pass on his other suggestion, of bringing a girl to a club, located under a bridge, full of biker men.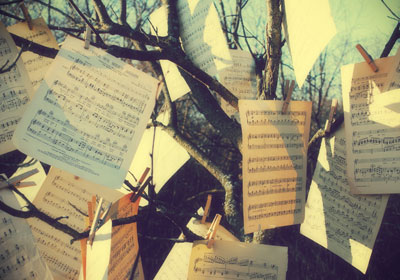 © Olivia E., Alto, MI