Modern Culture: The Remix
April 25, 2011
A few days ago I turned 15. That's halfway to thirty, a fifth of an average lifespan.
I've never known life without the Internet and split-second information-acquisition. What type of government does France have? Who was involved in the post-modernism movement? How much cocaine did Charlie Sheen inhale? I can find out faster than it takes him to ruin his career.
Along with our ability to acquire pieces of mostly inconsequential data, we have the ability to access almost any piece of entertainment, a feat that was inconceivable when I was born. A few months ago, despite the protests of my mum, I watched the movie Pulp Fiction on the internet. I was struck by the scene where the John Travolta and Uma Thurman characters are doing the twist in the gimmicky movie-star themed restaurant. There I was, in 2011, watching a movie made in 1994, with actors doing the twist, a dance popularized in the 1960's; where in the same scene OTHER actors are emulating more famous performers dating back to the 1920's. People in my generation are bombarded with so many icons and themes of different generations; things that we cannot fully appreciate out of context. We attempt to breathe new meaning into old ideas and images, but what are we actually contributing?
But it was through our access-anything culture that I discovered something that seemed more meaningful and original than most art created now. I love The Beatles, The Doors, Bob Dylan, and according to my Facebook profile, 60 other incredible music artists, most of whom released their last album more than 20 years before I was born (but no, they don't stop touring, and though it pains me to say it, sometimes I wish they did; thank god Jim Morrison died before he could apologize for his stirring lyrics and binge drinking).I love the music of the 60's and 70's, the psychedelic melodies, the obvious passion that the artists had for the music they were creating, but one unavoidable fact is that the music will never be as relevant to me as it was to the people of that time.
If you go outside, you'll see people in crop tops, floral Mad Men style dresses, thick-rimmed glasses, trouser pants, 90's grunge-style garb: all an homage to the past. What do people in my generation have to define themselves other than the ability to hearken back to other eras? What will we be remembered by if we collectively click away from RebeccablackDavidafterdentistallyourbasearebelongtousKeyboardcat after it gets tiresome? I'm still listening to music from the 60's, but 40 years from now, who will watch the Rebecca Black music video?
I cannot think of a single thing that defines culture today, other than our ability to scrounge from the culture of previous generations. In fact, some of the only contemporary things that seem to have merit are the various songs, poems, movies, and books exploring society's downfall and how superficial we are now. A lot of art is now insulting our culture, not celebrating it. Take the new Radiohead album for example; all of the songs in some way explore how humans can operate and communicate in a society complicated by mostly meaningless drivel. Hundreds of years ago, many poets and writers were exalting how wonderful it was to be alive, and today the common view among many artists is that life sucks.
By the time I'm seventy-five what will our culture be like? Will people of the future even bother to hearken back to our past? And if they do, will they like what they find?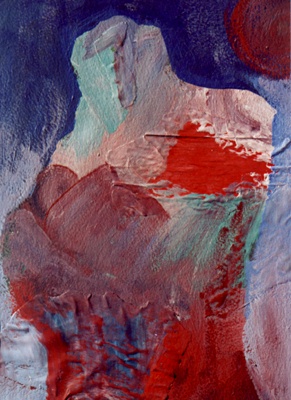 © Chris B., Phoenix, AZ