The Media is Making Things Worse
July 31, 2010
We all go about our day listening to music, going on the computer, or watching T.V. And no matter what, there will be something ( an ad,music video and etc.) giving man - kind drowning images.
Women are already considered easy, and are thought of as an item. For instance, in one of New Boyz's lyrics it says: " Like a new iPod just touch her and turn her on." I mean, c'mon! The real world is not like that. There is a very rare chance that just by touching and flirting with a women, immediatly she will go to bed with you.
Souljia Boy is another example. In one of his songs he says, " I'm looking for a long haired, red bone star. Thick in the hips come get in my car." This is ridiculous! To make things worse, people all over America listen to singers and rappers that specify women. The media is making the world worse. They are lowering self- confidence, making the economy go down even more, and changing people's mind frame.
But women are not the only target in the media. Men are too. They have a lot of sterotypes. Men are "supposed to be hard, and act like they don't have a care in the world." That common saying is making drop out rates higher, chances of becoming a teenage father higher, the chance of commiting a crime high too.
That is not the real world. We are all human beings and we can speak for ourselves. Don't let sterotypes and the media's opinion change your life. Love yourself for who you are because you are the only YOU.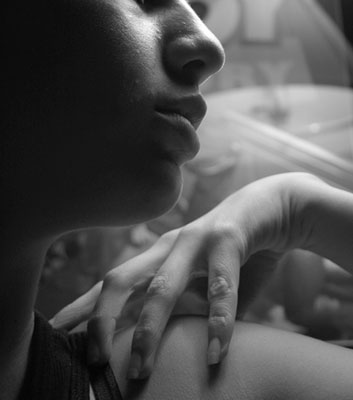 © Rebecca B., Santa Clara, CA