InovaWear
MAG
March 31, 2019
Innovation. In Latin it translates to renew, but how often does someone truly achieve a revolution of ideology? Imagine reinventing not just a company, but an industry as a whole. Originality coupled with profitability are characteristics of a successful enterprise which I intend to fulfill in all aspects, thus I am proposing a business which would innovate the American apparel market and save the world in the process. My name is Julia Montgomery and I am the co-founder of InovaWear.
The fashion industry is worth $292 billion nationally and the e-commerce sector is predicted to increase 15% and account for 20% all of fashion (McKinsey Global Fashion Index). While the apparel industry is very profitable, there are significant ethical issues that plague our world. Our society faces an impending environmental crisis. Fashion is the fifth highest polluter, emitting high volumes of harmful gasses (Sustainable Apparel Coalition), and in order to produce a single t-shirt, the current method of production uses 713 gallons of water, which the average person would drink in 8 years (USDA); additionally, apparel production pollutes water sources with dangerous chemicals and trash.
Concerning consumer usage and subsequent waste, 85% of used clothing, which is equivalent to 81 lbs are thrown away every year (EPA); this needless waste directly contributes to the global overabundance of trash in landfills. The customer experience in the clothing sector is similarly dismal: 57% of women cannot find well-fitting clothing in mainstream stores, with the majority of men facing similar issues, and 40% of e-commerce purchases are returned (New York Post). Furthermore, 66% of global consumers and 73% of millennials prioritize buying environmentally sustainable goods (Nielsen Sustainability Report). These statistics highlight the vast market share a company could hold if they are able to deliver well-fitting, environmentally sustainable clothing to the average consumer, which we deliver.
InovaWear is the solution millions of Americans have been yearning for. We create sustainable, custom-fit clothing that is accessible to the general public. We are no ordinary clothing company but an innovative, groundbreaking business whose mission is to challenge conventional processes and surpass perceived limitations. How do we accomplish this? We developed and patented the first-ever wearable material which is 3-D printed into custom-fit clothing at an accessible price and unmatched quality. What distinguishes us from competitors? Since we are the forefront of a new sector of the apparel industry, no true competitors exist and while others have researched 3D printed clothing, we are the first to develop viable material. Traditional custom-fit clothing companies price a basic t-shirt starting at $48 and dress shirts typically cost over $90 (Son of a Tailor, MTailor). At InovaWear, our custom t-shirts and dress shirts are $24.99 and $49.99 respectively, yet our profit margin is even more impressive than our affordable prices. The production cost for our basic t-shirt is $0.71, yielding a profit margin of 97.16%. This extremely high percentage is due to the low cost of our 3D material, minimal use of labor due to the self-sufficiency of our production method, and the low volume and expenses of our 3D printers when compared to traditional manufacturing.
Our goal is to leave every customer appeased with the fit, enthused with our innovation, and inspired with our practices; InovaWear's customer experience is unparalleled and user-friendly. Our process is simple: scan, select, shop. Once a customer decides to purchase an item from InovaWear, they first download the Inova app; then, they set up their phone and spin in a circle so our system can perform a full-body scan, creating a 3D model of their exact body. Next, they use their digital avatar to try on their preferred styles and see precisely how the items will fit and look. Once they have selected their desired clothing and submit an order, our 3D printers will receive the virtual model, already in the correct format for our software, and begin printing the clothes. Finally, we will send a link to the live feed from the printer, allowing the customer to watch their item being printed and become involved. InovaWear's entire process is distinct from other custom clothing retailers and exceeds their quality while undercutting their prices.
Another diversifying and innovative practice that we have developed is our Inova REwear sustainability program. If a customer no longer likes the style of their InovaWear design or their size has changed, they can ship it back to our 3D Factory and that same item can be deconstructed, placed directly back into our printers, and remade into a more current trend or size for a small fee of $20. No other company can achieve this level of total sustainability; the Inova REwear program solves the waste issue afflicting our world and is the future of fashion.
Looking forward, InovaWear goes where no other company has been able to before: create quality, custom-fit clothing at an affordable price that saves the environment. InovaWear is the solution to the pollution and waste of the apparel industry and is poised to take it from the fifth largest polluter to one of the least. Our innovation is life-changing, yet profitable and has gross potential to become the preferred fashion brand for the average middle-class American.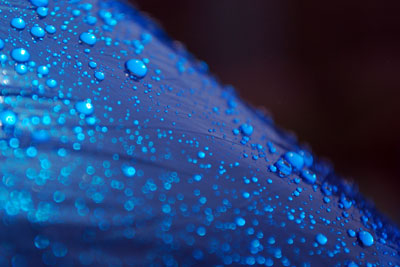 © Narongsukchai T., Sachse, TX