#StreamyAwards
September 10, 2015
It's that time of the year again! Grab a bucket of popcorn, the TV remote, and your favorite #TeamInternet t-shirt because on September 17th the 5th annual Streamy Awards are planned to broadcast on VH1! With YouTube and Podcast celebrities Grace Helbig, and Tyler Oakley hosting, the night is sure to be memorable. This will be Helbig's second consecutive year as a Streamy host. Helbig is best known for her YouTube channel, Grace Helbig (formerly known as ItsGrace) and has a total of 2.6 million subscribers and an average of 300,000-400,000 thousand views per video. She recently published her first book, Grace's Guide: The Art Of Pretending To Be A Grown-Up" and has her own TV show on E!. Oakley is known for being a prominent LGBTQ+ activist as well as a soon-to-be author with his book Binge. With 7.4 million subscribers and named one of Time Magazine's 30 Most Influential People On The Internet, Oakley has forever changed his name into a household's vocabulary. Along with these achievements, Oakley has raised over $500,000 for the Trevor Project, an organization providing crisis intervention and suicide prevention services to LGBTQ+ youth.
Each year, rising internet stars are chosen from a category of social media ranging from YouTube to Vine to Snapchat. Many popular and influential YouTuber nominees such as Miranda Sings, Jenna Marbles, PewDiePie, IISuperwomanII, and Gigi Gorgeous are nominated. This year, a new category was made, called Lifestyle. This is the category for vloggers, or people who made video blogs of their daily lives. Nominees include Joey Graceffa, Bethany Mota, and Alisha Marie. The total categories are:
• Animated              
• Break Out Creator
• Comedy
• Drama
• First Person
• Indie
• International
• Non-Fiction
• Spin Off
• Action Or Sci-Fi
• Beauty
• Documentary or Investigative
• Fashion
• Food
• Gaming
• Health and Wellness
• Kids and Family
• Lifestyle
• News and Culture
• Pranks
• Science or Education
• Sports
• Actor/Actress
• Collaboration
• Dance
• Ensemble Cast
• Breakthrough Artist
• Cover Song
• Original Song
• Cinematography
• Costume Design
• Directing
• Editing
• Visual and Special Effects
• Writing
• Short Form Comedy
• Short Form Creativity
• Snapchat Storyteller
• Viner (Yes, Cameron Dallas is on there!)
• Brand Campaign
• Social Campaign
This year, voting will be held on VH1's website and directly on Twitter by including the nominee's hashtag (#name OR #showtitle), the word "vote" and #Streamys in their Tweets.

Tune in to VH1 on September 17 at 10pm EST to see who wins! Go #TeamInternet!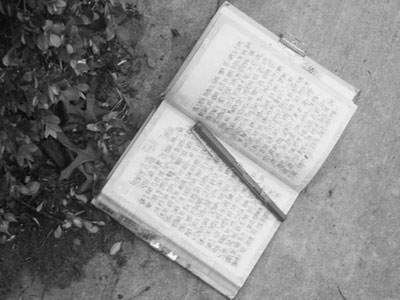 © Quinn B., Lubbock, TX