Television's Potential to be Educational
January 24, 2015
Television offers us many opportunities; the use of these opportunities determines whether the TV has an educational value. In other words, television is like eating food. Some food is good for you, and some food is garbage. Some TV shows are educational and have strong values, and some TV shows are entertainment that show violence and immoral actions. Altogether people can make intelligent decisions and learn something new about television. For example, children can learn a lot from children's programs that teach the alphabet, numbers, basic science, and other important concepts; these programs can help children at school. In addition, TV has great educational channels for adults such as documentaries on wars and other historical events, programs about science and exploration, and presentations on art, music and theater. For instance, a man can turn on his TV and learn how World War II ended, discover how pollution affects your health, and indulge in the classic history of literature, and he can do it all without ever having to go to the library.

Television can also be a way for people to be educated in terms of the concepts of life. For example, people living in small towns or people who do not have the means to travel often can learn more about the big cities like New York and Los Angeles because television programs portray these places. Due to television, we also know things about people from other times and places, such as their speech or dress.

In general, I believe that television has the potential to benefit the lives of people and teach them things. People can use this interesting tool to learn traditional education and concepts of life.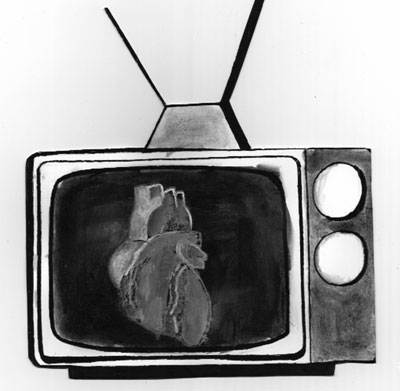 © Brooke S., Indianapolis, IN