My Play List
December 26, 2013
My Play List



"The Boxer"



When I think about what my favorite song would be the first song that comes to mind is "The Boxer" by Simon and Garfunkle. It is a classic song about a boy who runs away from home, the boy in the song is trying to make a living without his family, but he struggles. While listening to the lyrics one can relate to this song from one's own personal hardships dealt with in life. Another important character in this song is the boxer. The boxer is a man who no longer wants to be a boxer, but he keeps on fighting. The boxer showed me that even when times do actually get rough you cant give up. One may struggle with time and obstacles but that doesn't mean that they should stop fighting for what they believe in. Because this reminds me to keep fighting it is one of my favorites.


"Show Me the Meaning of Being Lonely"



This song will always be my of my favorites because it was one of the first songs I ever heard by The Backstreet Boys. The Backstreet Boys are a classic 1990's boy band, and this song, though it is sad, brings me back to good times with my mom. When I had first heard this song, I was in the car with my mom and her friend, Kara. My mom and Kara recognized it immediately and as though they had been brought back to their college years they began singing it like nobody's business. Because of the memories and ridiculous car dancing, I have learned to love this song and it has grown to be one of my favorites.


"Traveling Soldier"



This is a classic country love song, by the Dixie Chicks. This song means a lot to me because it is a song about a boy and a girl who fall in love. Even though the boy was shipped off because he was in the army, the girl stayed true. She had promised to never hold the hand of another man. By the end, the boy has died and the girl is all alone, and because of this I cry almost every time I hear it. For these reasons, I love this song and it will always be my number one favorite.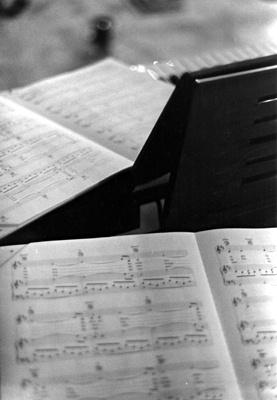 © Jessica M., Lansdale, PA