Carpe Diem or Not?
June 19, 2016
Love starts at the glimpse of Eros,the instant of fervour.it's easy for us to fall in love. It's not a subjective behavior because falling is due to gravitation;falling is out of control so that we can't figure out the falling in love.The only thing we can is hold on this moment before it's gone.And we live in this moment,trying to explain this moment. It's not unusual that we fall in love with LOVE while we love someone.We would unconsciously indulge into sweet hug,sweet kiss and sweet waiting;we are overcome by intensive feelings about our love;we are disabled to restrain the delicious date,the passionate words,the boundless touching and tender.
We are born to love.
But at the same time,we start to imagine the future we together.We deadly want the same lingering many months ago;we wish the one we love this time would be the one we love all time.We start to crave more than living in the moment. We want a promise,a timeline,a prophecy,a certain goal to maintain relationships. Therefore,we rely on the imagination of future to hold on every moment.We are burning future to keep warm. Does Carpe Diem really mean living in the moment? Is Carpe diem exactly the Carpe Diem? We wield future to keep going,we utilize future to reach future. Living in the moment is no longer the condition to explain our emotion of love.Instead, the future controls us to choose way to love even it's yet to come.
So, does anyone who is experiencing Carpe Diem clearly know about their present condition or does anyone who's falling in love easily abstract imagination of future from ongoing stuff?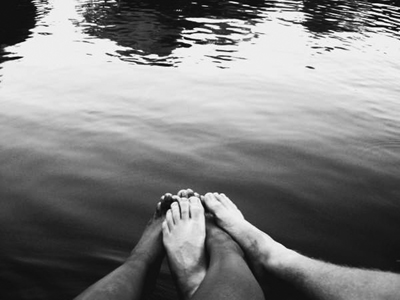 © Michelle W., Ada, MI