Don't Expect Your Spouse to be Perfect
December 18, 2015
Love can be amazing, absolutely magnificent, uplifting and most of all a great blessing.
But then why is it we go through pain, arguments and misunderstandings?
Why is it that our partners can never truly understand us?
Do u expect someone perfect?
No one is going to be perfect for you because that is how life is.
God has created us imperfectly so he doesn't expect us to be perfect, if god did then he would of made us angels so stop hating on your partner who might get a few things wrong because deep down I'm sure your partner is wanting to be the best for you and remember we are all going to continuously make mistakes but we need to learn from the mistakes and must strive for improving oneself rather than perfecting ourselves.
You cannot look for a perfect partner because you are both made to complete one another.
Fair enough, you don't understand each other there will always be disagreements but we must face the facts and agree to disagree and in the end of the day don't ever forget that you love that person and no matter how many times and how much u may argue just figure it out and at the end smile like nothing has even happened between both of you and as though nothing will ever happen between both of you because that is what makes you a strong person and a true lover.
Your Partner is not only your lover but a best friend and that's what you call an amazing relationship, where you realize that things will go badly but you try your hardest to solve the issues that come your way.
These minor arguments and fights come along with marriage it's about how you handle them and deal with it because relationships are not made with perfections, in fact they are made with imperfections only so we can then solve the problem because with every disease there is always a cure likewise along with every problem there is always a solution just waiting for you to realise that it is there, so grab it!
Relationships are built with a great foundation of trust, understanding, care, respect, love and the list just goes on and on.
So just remember affection is always better than perfection so don't just leave your partner for a few faults.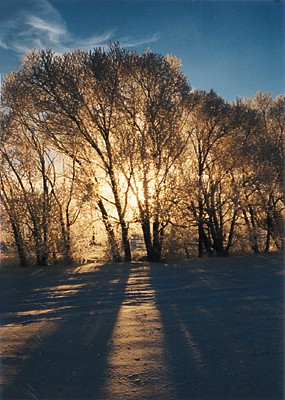 © Kyle G., Badger, MN