Listen to listen.
January 15, 2014
Seeing Cary relish on a big chunk of chocolate all crammed up in her tiny mouth, her mom, Rita shouted across the hall reminding her to rinse her mouth properly thereafter.
"Sure mom" Little Cary replied in as much loud voice as Rita's. Like many other instructions kids get from elders, Rita too has many in her lot and this admonition was just one of the many that she received on a daily basis.

"Mom?" Cary called out.
Rita turned around to face Cary at the door, her mouth and corners of lip still stained with the dark chocolate that she just had. Aghast, Rita went in to a harangue that made poor Cary wish she found some way out of this yet another miserable oration from her mom. "Cary how could you disobey me. How many times have i told you its for your good that we instruct you? Why cant you do a small thing as washing your mouth? I should never let you have sweets, you adamant child. Now go and get your mouth cleaned before a single word proceeds from your mouth!"
"But mom...." Cary discontinued her justification as Rita turned back to her computer screen and continued on with her work as if ignorant of Cary's presence there. Cary took tiny steps to the kitchen, took a bottle of mineral water from the lower racks. You see, there had been no supply of water from the taps and Cary wanted her mom to turn on the water motor. If only she was given a chance to tell that!
Rinsing her mouth off Cary pondered aloud 'Uh oh. Another one to put up with! I didn't ask her if i could use this for washing......'
Two 'mistakes' for a haste, huh?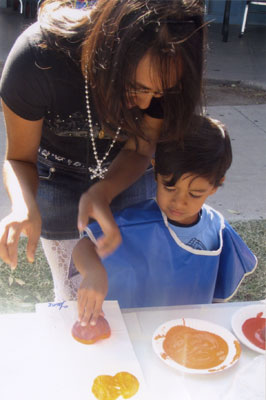 © Melinda M., Phoenix, AZ