What About Them?
January 15, 2014
There's this certain magic that I associate with finding the 'love of your life'. This element of 'fate' or 'destiny' that many people tend to disregard, understandably so. 'Fate' and 'Destiny' are, of course, just terrible consolations for when we've hit rock-bottom and temporary motivations for when we've decided 'enough is enough'.

But, what about that moment in your life when you meet the one person who changes everything? That one person you end up living the rest of your life with because they've become so much a part of you that you feel you wouldn't be able to function without them? What made you decide to go to THAT cafe, or THAT shop at THAT time and do THAT thing that made you bump into or try to talk to THAT person? It could have been anyone, just ANYONE. But, you ended up with that person.

You hear stories like these quite often. Stories of people who drifted apart only to meet at someone's wedding and 'rekindle past flames' and stories of people who met once at a concert and ended up seeing each other so many times after, at various parties, that their union was inevitable. Some gift by some caring God who decided some random people deserved to be with each other. Some push by some abstract force that initiated some domino effect of events that lead to the union of said random people.

It's beautiful, isn't it? To think of it that way. That despite all the walls built, the hearts shattered, the tears cried and the internal voids created, you will, inevitably by some 'magical force', find someone who makes you feel whole again. Someone who makes you realise that you are so much more, with or without him/her around. Someone who makes you wish seconds and minutes and hours were longer.

But, what about those who aren't as lucky? The ones who voluntarily distance themselves from people with the hope that someone will want to close that distance? The ones who stay in during the weekends and return to beds that are one size too big for them, too empty. The ones who keep trying and crying and getting up again when someone flicks them harshly away. The ones who would love passionately and love wholly but have no one to whisper sweet-nothings to. The ones who hope.

What about them?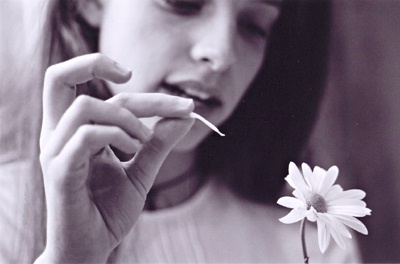 © Emily B., Houston, TX