Home- At The Journey's End
May 8, 2013
"Sometimes you realize the journey you have been taking has reached its final stop. So the question is, where do you go next?"
This is a quote said by How I Met Your Mother's Ted Mosby. And it's a good question.
I think, when your realize there is nothing left, no next stop, you go to the thing that is closest to you. You go to the place where you feel you can be yourself. You go to the place, that no matter where you go, you will always love and always be connected to.
Ted needed to reach his final stop to go back to Robin, I needed to reach my final stop to go back to you. Travel to the end of the line, and maybe there will be something there for you, something that's always been there, time after time, and you will remember it again.
And then you're home.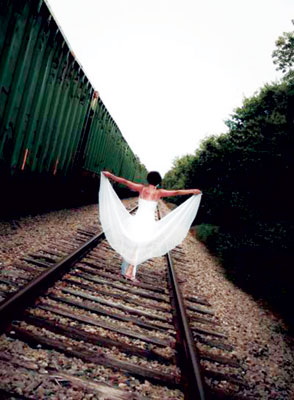 © Olivia E., Alto, MI