The Best Advice to Those Facing Any Problem
July 8, 2012
I want to post this for one reason. To wake some of you up. Here is the best piece of advice you will ever hear, it comes in a few parts:
1.
Don't wait for someone to save you. If you honestly think someone is coming, your knight in shining armor maybe, is coming to rescue you from the dragons, you have been watching way too many Disney movies, and will be eaten in 14 seconds. And maybe, you should challenge the dragon and pick up your own sword, cus' wanting someone to come and help you puts you in a helpless position where they get to play God. "I say you can live, no I say you can die." That is a little too close to Gods' power for my comfort, thank you very much.

Get off your butt and save yourself.

2.
Don't wait to do it. When you wait you just pause it. It doesn't make the problem go away, so fix it now. Why put off to tomorrow what you could do today.

3.
Life is beautiful. This is a motto, to all those who want to end your life, shut up, and stare at the sky for a bit. Life is beautiful, so think of life as a chance to change all you see wrong with the world. And also to suicidal people, death is the easy way out. So if you do commit suicide you just gave people the right to look at you as a wimp. So revel in the beauty of the world and fix your problems!

4.
Do the impossible. I want to be a rollerblading unicorn. impossible, but I'm gonna do it! So pick something completely insane and do it! It gives you something to work towards, and a fun thing too. So do something impossible and love it!

I would like to say thank you for reading this, and you know what? I wish you a fantastic month! Not just a day, a month.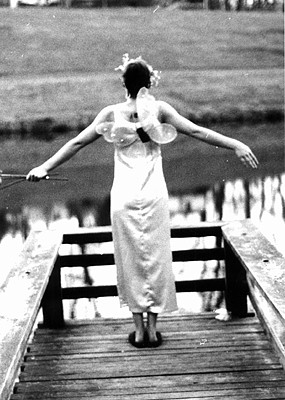 © Jessica T., Cincinatti, OH