Mind-Twisting
July 9, 2010
"Love…" she drawled.
"That's it! I am in love." She exclaimed.
I rolled my eyes at her. "Sure. You are in love." I said sarcastically.
"Do not be so negative. You say you know what love is, but you don't. So do not judge me!" she snapped.
I stared at her wide eyed.

I am a romance-junkie. I never had a boyfriend, I never had a serious crush, and I have never been in love. I have read all the novels, watched all the movies, but I have no clue what love is…or was. I know so many opinions of love, but which one is true? In one novel, love is young but ever-lasting, in another; love is a bond that takes many years to forge. Well, which novel is right? I have been so engrossed in other people's love lives, that I lost my many chances of experiencing my own type of love. I have lost my chance of love, now the scariest four letter word in my world is:
LIKE.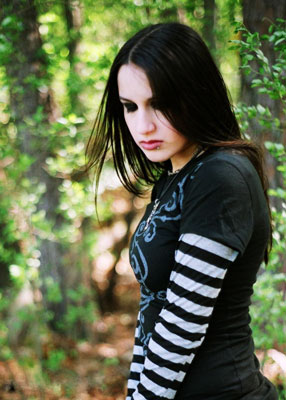 © Rebecca B., Marietta, GA