A Blind Eye Turned, A City Devastated
November 26, 2012
Hurricane Sandy caused unprecedented devastation throughout the northeast, earning
names such as "Superstorm" and "Frankenstorm." New York and New Jersey were hit the
hardest, being forced to spend over $50 billion in damages. The hurricane sent shockwaves
across the region, killing one hundred people, flooding and in many cases destroying peoples'
homes, businesses, and public institutions. Sandy ruined roads and other types of public
infrastructure and slid the heart of the New York economy to a screeching halt. Other roads were
rendered useless due to the huge amount of fallen trees and power lines. Some subway stations
and tunnels in New York City were totally submerged in seawater, something beyond compare
for the New York transportation authorities. South Ferry Station was built only three years ago.
Costing $530 million dollars to build, the station is located in Battery Park, Manhattan, an area
in which the storm surge was 13.88 feet. The newly built station was completely flooded and
everything inside it was destroyed.

One of the most important questions people are now asking is how to prevent such
devastation next time a storm hits. This question is receiving a variety of answers, many
of which contradict other answers. One proposal is to build massive flood barriers around
New York Harbor which some say will weaken the storm surge and lower the magnitude of
destruction in the event of a hurricane. Although there are different versions of these "barriers",
the shared, basic idea is to close them at the times of a storm and open them after the waters
recede. A project such as this one would cost something from about $10 billion to $17 billion.
Research conducted by a company in New Jersey in 2009 concludes that if such barriers were
placed in the East River and the Verrazano Narrows, there would be a significant reduction
in flood-prone territory and thus fewer people and buildings would be hit by the storm surge.
Similar floodgates are already in place in London, St. Petersburg, Rotterdam, and New Orleans.
These cities all report success with their expensive infrastructure; they have had no significant
flooding since the gates were put into place. The Italian government is also building barriers in
Venice to protect the coastal city from flooding.

Beyond the protections against such a storm, we must examine the core reason for the
increasing amount of hurricanes, natural disasters, and unusual weather patterns in general. Most
scientists agree that global warming is the looming giant that is causing all of these issues. More
specifically, a rise in sea levels caused by higher global temperatures is causing hurricanes such
as the one in New York to be more frequent and powerful. Ice in the Arctic Ocean is melting at
a much faster rate than ever before, making the situation a dire one, and one that needs urgent
attention. Sea levels rose 15 centimeters in the past hundred years and will most likely rise by
a meter by 2100. Northern rivers and melting ice in the Arctic are causing cold waters to move
away from the Arctic and warm ones to move in. This, in turn, is melting Greenland's ice. As
a result, the sea levels are rising at a frightening speed. In addition, the ice that melts in the
Arctic Ocean leaves water open to the sun, instead of ice, which reflects the heat of the sun. If

Antarctica's ice were to melt, the sea level would rise approximately eighty meters, which would
be catastrophic. The higher the sea levels, the more destruction storm surges will cause and the
more distance they will cover.

During their campaign trails, Mitt Romney and Barack Obama mentioned almost every
important national topic. Neither, however, discussed global warming. This phenomenon is
not surprising, as the Republican Party has labeled global warming as "not an issue." It is
important to note that the past season has been anything but normal, with droughts, wildfires,
and other natural disasters that are normally not as frequent. The moderators at the debates
also did not deem it necessary to discuss the issue. It is worthy of mentioning, however, that
President Obama has pushed for protection of the environment while in office: negotiating with
car companies so that by year 2025 all cars will be able to drive 54.5 miles per gallon, passing
legislation on air quality, and investing government money in clean energy. On the other hand,
Mitt Romney said that he would repeal those policies. His domestic policy advisor said that the
United States should not take any major steps toward solving global warming in the immediate
future that might hurt our economy. Thus, one of the most pressing issues for the world and for
the country has received little attention.

In fact, both Obama and Romney tried to represent themselves as much as possible
as coal and oil supporters. The reason for this is simple. Oil and coal corporations have spent
huge amounts of money to deter the campaigns from promoting clean energy in order to save
their businesses. This issue points to other corporations that are spending immense amounts to
promote their interests.

Disasters such as hurricanes, droughts, and wildfires will continue to be more frequent
and destructive and will threaten the wellbeing of our citizens. America's politicians must do
something immediately about our environment. They must focus on clean energy, saving our
forests, limiting pollution, and other types of innovation that could prevent the warming of our
planet. Right now, they are overlooking a critical point: global warming has influenced all of the
natural disasters that the country and the world have experienced, including Hurricane Sandy.
If we do not do something immediately, the world's future will be at stake. Powerful politicians
must look to the future, not stay in the present. Big oil and coal companies are advocating for
themselves, not for the world. Unless we do something fast, the world will be an increasingly
environmentally dangerous place to live. Building walls around the problem will not solve it and
Big Bird will not come to the rescue.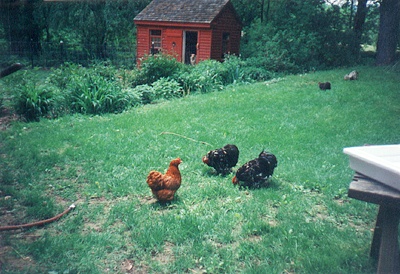 © Heather P.,Marblehead, MA