A Caring Rebellion
MAG
October 24, 2007
Vegans can be defined as strict vegetarians who do not eat meat, dairy products, and eggs. This definition, though, only touches the surface of what a vegan lifestyle entails.

Vegans not only abstain from consuming meat or animal byproducts, but they also do not wear wool, fur, and leather, and a majority also take a stand against related issues such as animal testing, vivisection, sexism, workers' rights, and animal equality. Veganism is a compassionate rebellion in that the goal is to break away from culturally conditioned perceptions about food and live a life that minimizes your harmful impact on Earth and all its inhabitants.

Research is accumulating that meat-eating and mechanized farming methods are harming the environment, contributing to world hunger, and detrimentally affecting the health of consumers. By avoiding these industries, vegans build healthier and more sustainable life habits that benefit our planet and increase their longevity.

What's the point, though? Many critics of veganism claim that one individual can't break the institution of flesh consumption. Every revolution faces opposition. Yet the very presence of strong, healthy vegans is a ­testament to the success of such a lifestyle. Hardly a day goes by that I'm not engaged in a discussion about my eating habits, and questioned – even harassed – by curious classmates. One vegan individual can ­create cognitive dissonance in a room full of omnivores. If one person is made to reconsider the morality of his or her actions, if only for a moment, that is a success for compassion.

A person's ethics and motivations are results
of his or her individual experiences or consciousness, but it's safe to assume that vegans are unified in their wish to make a difference in the world through everyday choices. Instead of buying a cosmetic that was tested on an innocent animal, a thoughtful ­vegan opts for products with a cruelty-free promise. A vegan understands that the animals the world thoughtlessly exploits have the capacity for suffering and enjoyment and wishes to end the perversion of life that Western industry calls "nutrition."

It is my goal as a vegan to be a ­living demonstration of my consistent choices as an individual, and to ­encourage others to do the same.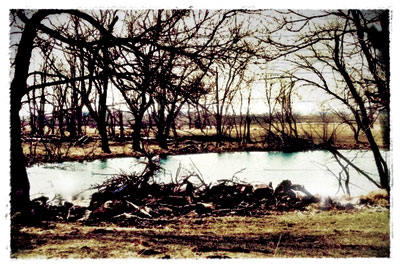 © Chelsea G., Farmington, MN