Fork in the Road for Restless Road?
February 21, 2014
If you watched the third and last season of the now-cancelled X Factor USA, you know who Restless Road is. The country group consisting of Colton Pack, Andrew Scholz, and Zach Beeken was put together by the judges, presumably to be the next Rascal Flatts. They were one of the favored groups to win, even attributed with the title of the "maybe next One Direction" as far as X Factor alum go. The group ultimately finished fourth after winners Alex and Sierra, runner-up Jeff Gutt, and third place contestant Carlito Olivero.

The group said that they would continue to pursue a career together post-show, but recent news has their Restless Roadies saying "ruh roh". Colton Pack, who has often been regarded as the front man or leader of the group with his Jason Aldean-esque vocals, has decided that a solo career is what he really wants. Which is okay. He should do what makes him happy. If he stayed in the band situation and didn't like it, it could negatively affect the band's success. This means that Restless Road is now a duo.

Many might see this as a nail in the coffin but this doesn't have to be the end of the band. There are a few different ways this could play out. The most unlikely one is Colton coming back. Even if this did happen, he would seem less reliable and it would be harder for the group to get a record deal. See: Swedish girl group Play. Two of the original members reunited with a third new member. They had plans for a recording contract in the US and for a TV show to air in the US. They even recorded a song for the Disney Channel original movie Avalon High. One of the original members left the band before most of the plans were carried through. This wouldn't have been such a big deal, but this was her second time leaving the group. She had called it quits once before. Both times, the band's life after her departure was very, very short-lived after firm assertions that it wasn't the end. That singer was meant to be a solo artist, and maybe Pack is too. But could Play have survived longer if they hadn't brought her back on? We'll never know.

Another route Restless Road could go down would be to replace Pack. I hope this is unlikely as from a fan's perspective it would seem weird. We know Restless Road as the three country boys with a cute onscreen bromance (I don't want to know if it was all for the show or not). Similarly, changing the name of the band would be detrimental. Changing the name could confuse people and they would likely lose what recognition they have.

There is one option left, and to be honest it's what probably will happen. Restless Road was designed to follow in the footsteps of Rascal Flatts in the all-male trio that has been lacking as Rascal Flatts have slowed down. With the new trend of young males returning to the genre, i.e. Scotty McCreery and Hunter Hayes, Restless Road had an edge. There is another facet of the country music genre that, in my opinion, has been lacking. That is the male duo.

Brooks and Dunn was one of the most revered acts (in my opinion) to come out of the nineties for country music. They disbanded in 2010. Montgomery Gentry hasn't released an album since 2011, and Big and Rich haven't held on to the same success they had in the 2000s. Now, I love all three of those groups endlessly, but I'm being honest when I say that the male-duo category has been lacking as a result (Side note- Big and Rich are apparently coming out with an album this year, so here's hoping they get some hits).

If you want to go by a spectrum, Brooks and Dunn is the most straight-up country of the three. Big and Rich is on the complete opposite end mastering the country-rock side of things. Montgomery Gentry is somewhere in the middle. Restless Road's best shot is to fill the shoes Brooks and Dunn left behind. I think this would be a relatively easy position for them to take. With Beeken's low, Josh Turner tone (the same reason we fell in love with Scotty McCreery, is it not?) and Scholz's vocals a la Hunter Hayes, I know they sound good together even without Pack.

Also, let's be real, the fact that they are young and attractive guys gives them an edge that will carry them at least a little bit because they can attract the new audience Taylor Swift brought to country music (i.e. young girls with fangirling a top priority). Toss them some quality song writers and they could really be the country success their fans want them to be.

Now, a part of this falls on the Roadies, as RR calls their fans. Artists get where they go because they have the backing of fans who vigorously support them. Without the backbone of fans, a whole lot of nothing will happen. So if you're a Roadie, don't forget to follow the official Restless Road twitter and instagram pages, both @restlessrdmusic and on their personal twitter accounts.

Me personally, I hope they work out. I've been a major fan since their auditions and now with the Jonas Brothers gone I need something new to throw my own personal fangirling into.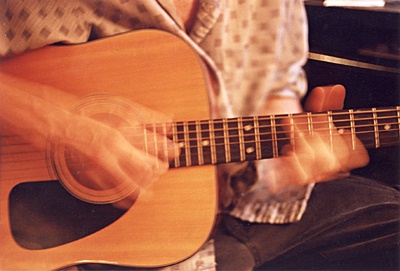 © James S., Philadelphia, PA