You Go Girl!
October 4, 2010
i recently read a book by Joye M. Carter, titled, my strength comes from within. I'll tell you there wasn't a page I turned where I wasn't saying 'Amen!' over and over again. she expressed pretty much the same views i have on certain things.
one concern she brought up had to do with the media. she wanted to know why the media made it seem like to be cool you have to do 'this or other'. this got me thinking. i myself love music and movies and when i watch or hear something, i break down every little piece of it or completely engross myself in it. and yet, sometimes I'm not happy with the way they 'subtly' put things.
for example, the trendy thing that's in right now, form my common observation, is singing youngsters. the younger the better. it's the classic story line. girl is geek, no one notices her, she sings a song somewhere--BOOM! nothing remains the same. popular guy suddenly realizes she is a living human being, everyone wants to be her friend, next thing you know, she signing a deal with some big music producer and according to her, her life has finally begun.
i wont go into the tremendous clashes between this superstition and reality, or the stupidity of it all. that's not what i'm here to say.
if you grab a couple of girls from class and ask them 'what do tyou want to be when you grow up?' the popular reply would be 'a singer' and 'actress' 'a model'. acting, singing and modeling is all well and good, but what about scientists? what about teachers? what about mothers/ what about plumbers and electricians? what about mayors and governors?
we may not be discouraging other professions, but we are subtly pushing them out of the way, indirectly discarding them. we make it seem like being smart is ridiculous or synonymous with 'geek'. why? personally, i look at people like Vanessa Hudgens and say 'wow, but when i look at people like Michelle Obama i say 'WOW!'
some people don't have to work to be come a star. you just have to look good or do the craziest thing. but for those of us who strive for our prize. who work our very backbones off to reach the end, our victories are far greater than any other sleazy music award.
people living to help other people; people dreaming of a brighter future, not a bigger wallet. these people will be the ones we remember without trying. the ones who will burn bright in our memories. the ones who will experience the most glorious and fulfilling gain. long after they die, they will live in our hearts. they will be the inspiration that carries us to the end of the finish line.
People like Martin Luther King Jr., Florence Nightingale,Abraham Lincoln,George Washington Carver, Harriet Tubman.
Whether you are poor, disabled, weak, black, young, old...whether or not you are popular, cool, stylish or amazingly talented, i'd like to tell you today that you shouldn't listen to what epoeple say, or heed prejudiced opinions. refusing stereotypes and breaking barriers are the first steps of a winner.
you want to be a doctor? go ahead. you want to be the next president? go ahead. you want to be the inspirational mother who raises a Thomas Edison? go ahead.
we don't all have to be Rihannas. besides, if we were,who'd be the Michelle Obamas?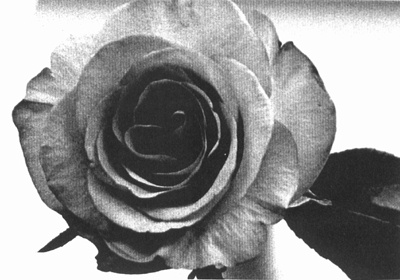 © Liza C., Seattle, WA