Was it Really Worth it?
September 8, 2011
September 7, 2009, my sister was the passenger in a red dodge neon that was being controlled by a drunk driver. Tiff was with a "friend", knowing he had been drinking, but not knowing how much.

It was Labor Day. That night I could not sleep at all. The phone rang around 1:30 AM. "It's kinda late for someone to be calling my house!" That was my thought at the time.

I answered the phone as fast as I could so my parents wouldn't wake up. I sat that it was Tiff calling. In my head, "WHY IS SHE CALLING SO LATE?!?!" That's when I heard a voice. "Hello, this is the Austin County Sheriff's Department. Do you know a Tiffany W.?" This can't be good.

Then my mom picked up the phone. Less than 5 seconds had passed and I was already all the way down the hall in my parents' bedroom. She was already pouring tears. The most tears I have seen in my entire life. My dad awoke to the sight and the sound of my mom crying. "Shelia, what happened? What's wrong?" And then the words came out… "Tiffany was in a car accident. She was LifeFlighted to Memorial downtown."

In less than 5 minutes we ran down the stairs and got in the car. We drove in the direction of the hospital not sure of what to expect. After exiting the freeway, it was very fortunate that every single light had turned green right before we got to it. Finally we were at the hospital.

We walked inside and had to identify Tiffany. After the identification was approved, we were walked into a private room with a doctor. "Is she gonna be ok? Please say yes." My mom asked. The doctor replied, "I know you want me to tell you she is. And I wish I could. She is alive but it's very unlikely that it will stay that way," the doctor said with a sympathetic voice, "I am so sorry and we will do anything we can to save her."

We didn't get a goodbye from her. We hadn't even seen her and knowing that she might not make it, we had to at least see her one more time. My mom had to beg the doctor to see her only daughter in case she would never get to see her again. "Doctor, please let me see her. Please." The doctor had seen her. He had seen the way she looked. "Ma'am, I can't let you into the emergency room." "Please let me see her doctor." Finally he gives in. "Okay. I'll have her rolled by you on the way up to the O.R. but you CAN NOT faint." "I understand" said my mom.

Doctors rolled her out on a gurney and it was a terrible sight. Her body was flat and jello-like because of all the broken ribs. I could barely even recognize her with the crushed, destroyed face, and a body literally surrounded by a pool of blood. I could hear my mom. "Tiffany. Baby. I love you. You're gonna be ok. I love you Tiffany. I love you so much. You're gonna be ok. I promise." If only Tiff was responsive or could even hear it. But she wasn't, and she couldn't hear us. All this was happening as doctors had to pump air into her body because she couldn't do it herself.

Her ribs had been broken. Her face had been crushed. Her teeth broken in half. Her spine shattered from T1-T7. Her lungs were punctured. And she was rushed into the O.R.

Doctors from all over had estimated that she had less than 1% chance of living. She was sent to STICU. You would never guess how many different ICU's there are and STICU treats the worst cases. STICU stands for Shock Trauma Intensive Care Unit. This is definitely where she needed to be.

She was settled into a room and we were granted visitation hours. I was allowed to go in and see my sister. I had to clean my hands and wear gloves and a suit that keeps germs from being exposed in a room potentially infecting the patient. I could see that her eye was a shiny purple. It was, with no exaggeration at all, the size of my fist. She had cuts and blood everywhere but she was still alive.

My sister is actually alive. After a few days of living in the ICU waiting room and seeing her any time I could, I went in one day. On this day, I held her hand. I wasn't supposed to, but nobody in the world could have stopped me. And I'm glad they didn't because she actually responded to me for the first time. She squeezed my hand when I said I love her.

Before I had even gone in, my parents were the ones in the room. They came out and told me that Tiff had mouthed something. She mouthed out my name. She wanted me there with her. I can't tell you how I felt when she squeezed my hand. It was more of the mixed emotions. Maybe happiness that she was alive. Or anger that she got into that car. Or sadness that I almost lost my sister.

This was only a week in ICU. There were 3 more to follow. So many people had come to see her. Some were people I had never even met. Visitors would leave her gifts and balloons and flowers. My cousins even made poster board projects to decorate her room and keep her comfortable.

After 4 weeks in ICU she was moved to TIRR. This was the rehab facility she stayed at for an additional month. She always had to lie in bed and one day after school, my dad took me to see her and told me to look at the wall when I walked in. I did what I was told.

That's when I heard the most beautiful thing in the world. I heard her say "Hey Kev!" It was a rough sound because it was one of her first times talking again and she had a trach coming out of her neck, helping her breathe. Even with the roughness, it was beautiful. I came to see her more often after that.

Doctors didn't think she would live so surely she had to be paralyzed. There were days when I wouldn't go to school. On one of those days, my dad took me to see her. He said "when you get out of the elevator just turn around." That's when my mom rolled Tiff out in a wheel chair and ordered me to turn around. I turned around and I watched as my sister slowly stood up. That was amazing. But she wasn't done. No no no. She walked all the way down the hall to me. She was exhausted after about 10 steps. My dad followed behind her with the wheel chair in case she needed to stop but she didn't stop. She got to the point where she was standing right in front of me. She even hugged me.

Ever since she got in the car her life has changed dramatically. I'd hate to admit it, but she is by far, the toughest person I know. I know for a fact that if it was me in that car I would have died without a doubt. Tiffany. That girl is a miracle.

Her life is hard. She can't do what she wants. She can't have all the fun she used to. We can go to a theme park, but she can't ride a roller coaster. They jolt around so much that it would snap her neck. She can't ride 4 wheelers or horses. If she falls one time, it could be game over. But she doesn't give up.

Drunk driving ruined my sister's life. One accident cost millions. One accident ruined a life. One accident caused pain for the rest of a person's life. One accident that was caused by drunk driving. I will never drink and drive. I look back at everything and my sister's accident influenced me to be that designated driver. I'm that guy you can call to give you a ride home at any time if you had been drinking. I'm that guy who wants to save a life. I'm fine with being in trouble for not explaining if that's what it takes to keep from seeing another life ruined. Before you drink and drive, think about this. Is that drink really worth a potential death? Is that drink really worth a life? A life is priceless. Anybody could afford a drink. But no one could afford a life. Think about it.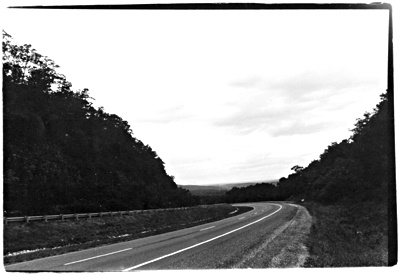 © Courtney R., Great Falls, VA