The Truth Behind Love
May 6, 2014
When you love somebody, you pour your heart and soul into them. You don't just love them despite their flaws, you love them with them. That is what love is, caring for another person so completely that you would give your life for them.

That is what marriage is about. It binds two people, who love each other so much, they proclaim that they will never stop loving each other. And most of the time, they don't.

Even with the reality of all love, there are still those who claim to know who somebody else can cannot marry. They say marriage is purely religious, and since their religion doesn't permit certain people to marry, nobody should have the freedom of choosing who they want to marry.
The argument that all marriage is religious is false. Maybe it is for some people, but not for everyone. My parents are atheist. They are married. Their union was not a religious one, but it was just as powerful. It was an act of true, unbreakable love, so why would someone say marriage was strictly religious?

The fact remains, that we live in a world, where in some places, certain people are not allowed to to be married, and in other places, are not to allowed to love. This makes me angry. The fact that some people's love is considered illegitimate, and a union between two people is unallowed, infuriates me.

I live in the United States, and even here, in one of the most progressive nations on Earth, there are still places where two human beings, who love each other so deeply, are not allowed to get married. There are still people who kill themselves, because people are shaming them for loving somebody.

I am not a homosexual person. However, I still believe that every love is as real as my love, and that every person can choose to love who they want. Nobody deserves hate for who they love.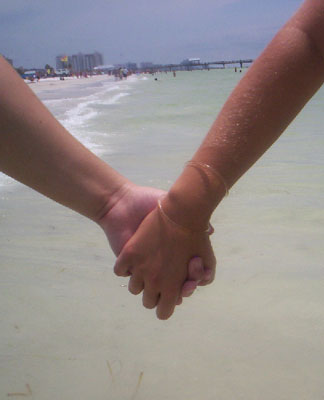 © Belinda H., Palm Harbor, FL