Blue Tricycles and Barbie Dolls
December 16, 2010
It started as a harmless tease, a jab at a haircut. Then it got to the point of jeering and calling out names. And then it got worse. Being called boyish or manly for a girl mostly hurts. In some cases it doesn't but in my case, as a 5 year old it did. My parents always thought that I looked better with short hair, it fit my face. But this short? These pants? I would look at myself in the mirror and think that I didn't look like a girl. On top of it all, I loved playing videogames. Sure the majority of them were Barbie games but I also loved racing games and crash bandicoot games.

I remember when I was young, around 3 or 4, I went to a pre-school where at recess every kid would go on a plastic tricycle. There was an even amount of "girl" tricycles (a.k.a. pink and Barbie-stickered) as "boy" tricycles (a.k.a. blue and hot-wheels-stickered). Of course there were more girls than boys in my pre-k grade; it's just the way of life. I would always go and run and get the pink tricycle and play around with my friends until one day there were no pink ones left. There I was, standing tricycle-less with my short haircut and denim jacket. I did the unthinkable that day or at least the unthinkable to pre-k kids. I thought to myself, "Hey, blue is a cool color!" and hopped on a "boy" tricycle. Every girl called me a boy that day and every boy was laughing. I made a fool of myself but that was the first day I came to realize androgyny isn't that bad.

People discriminate against girls who might look like boys and boys who might resemble girls but in the end we are all human. We all like different things and the people who stereotype something as juvenile as a color should think about the times in their life when they experienced some sort of "gender-switching". It's certainly not a crime for little Vanessa to want to play football or for little Tommy to like Barbie's. Hobbies aren't gender specific; neither should be clothing or haircuts or what tricycle you like to ride.

I hope one day there is a campaign for young girls who felt the same way I did when I was younger. I hope that they make a stand for all that is human and for all that is normal. So to my girls and guys who just wanna do what they wanna do: Go out, have fun and don't listen to the people who tell you its wrong.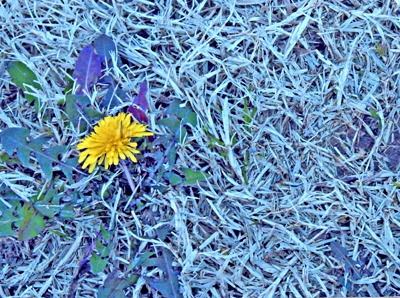 © April R., Highland Village, TX