Wouldn't it Be Boring if We Were All the Same?
December 9, 2009
When you see a teenager dressed in black, with long hair that covers their eyes, and scars on their wrists, what do you see? You may see what they look like on the outside—someone who is different, who is troubled, and is just not the norm. But maybe you see past appearances, pas looks, past stereotypes, like we all should. Maybe you see them as they really are--a writer, an artist, someone with talent, intelligence, and ambition.

Another teenager with beach blond hair and an Aeropastle shirt walks by. Do you see their appearance and assume, "They're mean, snobby, and stuck up," or, "All they care about is gossip, cell phones, clothes, and boys. She's a wh**e." Or do you see someone who may be the nicest person you've ever met, someone who is sweet, polite, and caring, if you'd only take the time to get to know them. They could have the same interests and hobbies as you. You could easily start a conversation with them, but you can't see past stereotypical appearances.

You never know what someone is like unless you get to know them. The phrase "You can't judge a book by its cover" holds truth. This person could be your best friend if you just gave them the chance.

So someone is different from you. They look, dress, act, and have interests different from you. Maybe their fashion sense is a little off, or maybe their nose is a little big, or they laugh a bit weird. What do you do? You tease them, taunt them, and make fun of them. Why? They're different.

Think about it. You tease people for being different. You want them to conform? You want them to be the same as you? Wouldn't it be boring, however, if everyone was the same?

Respect people for their individuality and uniqueness, rather than punishing them. Don't assume just because someone looks a certain way that they act a certain way. Give people a chance.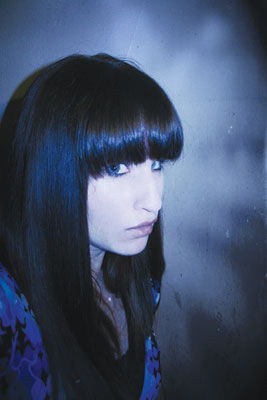 © Monica L., St. George, UT