A Segregated Past and a Segregated Future
October 1, 2009
During 1957, in Little Rock Arkansas, Melba Pattillo Beals fought for educational equity for African Americans. The struggle for African American rights and desegregated schools was at an all time high, and Melba did nothing short of a miracle, by making it through her year at Central High School. In the book Warriors Don't Cry by Melba Pattillo Beals, Melba, the author, is fifteen years old and has signed up to try to integrate a school in Little Rock Arkansas called Central High. There are eight other children who sign up with her, and they are known as the Little Rock 9. The Little Rock 9 endures death threats, racial discrimination, bombs, and abuse from their fellow white classmates. Their persistence and faith in God helps them persevere until the end. Some of the vital characters in the story are Danny, a solider assigned to help protect Melba, Grandma India, Melba's all knowing grandmother who helps Melba fight with her words of wisdom instead of violence, and Link, a white schoolboy who goes to Central High with Melba. Link has decided that what they were doing to Melba was wrong and decides to help Melba fend off her attackers without them finding out Link has betrayed them. By doing what was right, Link, Melba, Grandma India and the rest of the Little Rock 9 fought for educational equity and integrated Central High. They were the advocates of segregation in 1957, and we should try to be advocates of 21st century and address that same problem which still exists today.
Not everyone has the freedom to choose, or to express themselves freely. Being able to choose which path you wish to walk down, and being able to express yourself without anyone holding you back is very important. Melba was fighting alongside eight other children, for the right to receive a proper education and being treated as an equal to white people. To me, it is the little freedoms that count and hurt the most when you are denied them. When Melba was four, she wanted to ride a merry-go-round in the park. There was a particular horse she wanted to ride on named Prancer. She saved up her pennies until she had enough to ride, but when she offered her coins to the conductor, he replied, "There is no space for you here," the man said. But I pointed to Prancer's empty saddle. That's when he shouted at me and banged hard on the counter, spilling my coins on the ground. "You don't belong here Picaninny." I didn't know what the word meant. But his growling voice hurt my ears and made my knees shake. (Page 8) By age five, Melba realized that there would never be space for her on that merry-go-round no matter how many saddles stood empty. She also had her own ideas of freedom, and they didn't include integration. Melba wrote in her diary one night, Freedom is not integration. Freedom is being able to go to wrestling matches with grandma. (Page 83) At this point during the book Melba has not truly discovered what she is fighting for. She knows she is fighting for the good of others, but at what cost?
Fighting for the rights of others is still necessary today. The battle for the integration in Little Rock was extremely hard, and quite dangerous. The Little Rock 9 fight against the white children of Central High, and their segregationalist, parents. Melba stands up to people who are trying to hurt her and her family. For example, one of the people Melba encounters says to her, "You're one of those people integrating Central High," Bang, bang, bang, his gun went off. I clutched my chest. I'm dead. I sat straight up in bed covered with perspiration. There it was, the bang, bang again. I jumped out of bed and ran down the hall. Great! I'm running! Maybe I'm not dead. I wanted someone to tell me I wasn't dead. (Page 66) For African Americans, integration meant freedom and equality for all. Being able to use "white" water fountains, going into certain stores and restaurants, swimming on weekdays instead of on Sunday when the public pool is not cleaned properly, that is what they are fighting for. When Melba fights for her rights, she realizes that it really is a difficult job, but also that someone has to do it, so why not her? She also discovers what it feels like to be treated as an equal and decides that she will do anything to feel that way again. In her diary she writes, 'Today is the first time in my life I felt equal to the white people. I want more of that feeling. I'll do whatever I have to do to keep feeling equal all the time.'(Page 90) Melba decides that in order for her to feel like an equal to the white people, she will have to fight for her freedom, and the freedom of other African Americans. Little does she know, that a battle quite like this one is about to happen, it is most commonly known as Brown vs. Board of Education.
The Mendez vs. Westminster Case is a case fought by a Mexican American family, by the name of Mendez, in order to acquire educational equity. It is a 'pre-case' in the Brown vs. Board of Education fight. Judge Thargood Marshall was involved in this case and helped the Mendez family win their case in 1945. This case began with the Mendez family trying to enroll their children in the white children's school in the good part of town. The Mexican American neighborhood was not well funded, nor was it geographically near any public facilities. The Mexican Americans faced segregation just like Melba did; they faced it in schools, restaurants, and they also faced stereo types of Mexican Americans. "Mexicans are inferior in personal hygiene, ability, and their economic outlook. Youngsters need separate schools because of their lack of English proficiency," (Ruiz) says the Garden Grove superintendent. To the Mexican Americans, integration meant a better life and being treated as equals to the white people, not as inferior beings. LULAC, founded in 1929, proved useful for the Mendez vs. Westminster case. They helped the Mendez family in underwriting legal costs associated with the case. "We always tell our children they are Americans," (Ruiz) says Felicitas Mendez. Felicitas is doing none other than stating the truth. Just because they are part Mexican does not mean they're not Americans. This conflict continues even today, despite our efforts to maintain social and educational equity. Some people still believe in segregation and that because of our differences, certain people, especially minorities, should be separated from the majority of people who have similar traits in their appearances. For this reason, this conflict must still be addressed today, and some people will still have to fight for their freedom.
Integrated schools are not enforced like they were during Melba's time, or the Mendez's time. Integrated schools are not being "fought" for like they were a long time ago. People think that the fight is over, and that they have already won their freedom, so there isn't a reason to fight anymore, but they are wrong. People in many places all over the world still struggle to be free, and for their rights. The segregation of Latinos and African Americans has worsened ever since Martin Luther King died over forty years ago. However, his death is not the only reason for the increased segregation. It also is due to financial reasons, teachers, peer groups, and connections with colleges and job opportunities. 'Segregated black and Latino schools have less prepared teachers and classmates, and lower achievement and graduation. Segregated non-white schools are usually segregated by poverty as well as race. Being in a school where everyone poor, teachers transfer out as soon as they can, parents are powerless, and gangs sometimes shape the environment of the community that is deeply harmful to students. (Orfield) Gary Orfield wrote an article that pointed out, the segregated Latino and African American schools are less prepared and not as well equipped as schools that are integrated and have students from many different backgrounds. Because of this, the fight for integration is still necessary today. Just because some people go to an integrated school does not mean that every school is. Melba and the Little Rock 9 saw that it was necessary to fight, so they did. They changed their future and made many other people's lives better, and we should strive to do the same.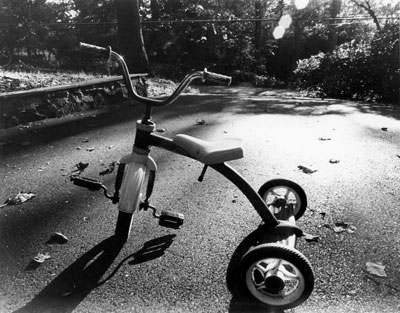 © Emma C., McLean, VA