A Message to Humanity
October 6, 2016
Are you are a boy/girl and you like to play with people`s hearts? Do you backstab your best friend? Do you disrespect your parents? Do you steal, cheat or/and kill for whatever reason? Do you bully people or wake up every morning to hurt people`s feelings? Do you hurt people because of your own insecurities? Are you are selfish? Are you somebody who treats people differently because of race or/and gender?

Then you seriously need to STOP what you are doing and grow a heart because humanity you disgust me. It isn`t hard to be nice or honest. Read my words carefully d*****bags it is not hard. There are so many people in the world with very little character and are also just plain rude. People with low self-esteem and have people walk all over you like a doormat, it`s time for you to stand up and take back control. I know it may seem hard but trust me I`ve gone through experiences like this before in my life (for example when I was bullied at school for a year) but it is going to be 10x harder to find somebody who won`t take advantage of you. So choose a path.

We evolved from monkey and apes but by the looks of it they`re going to outlive us because of our ignorance and pure hatred that kills humanity. I`m not just talking about the murderers and criminals, no I`m talking about the stupid little things we do in life. Like gossiping behind your friend`s bank, seeing a positive status on someone`s account and you decide that it would be a good idea to tell them to go die. Or what about the holiday seasons where everyone is like "Tis the seasons to be jolly" (I know I`m early) and then you see people arguing or insulting each other when you are supposed to be celebrating together. If you are not like anything like I`ve mentioned above then great job!

So my final message is for people to learn to respect each other and maybe the human race might make the world less heartless and cruel to live in.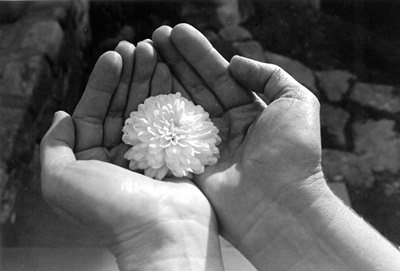 © Beth S., Marblehead, MA