Chicago Gang Violence Fueled by Rap Music and Social Media
April 16, 2014
Chicago is known to all by many nicknames, including The Second City, The Windy City, and most recently Chiraq. The nickname was given to the infamous city after an astonishing figure was released stating that in Chicago there were 419 gang related deaths, which was more than the total number of deaths of U.S troops in Afghanistan.

Gang violence is nothing new to Chicago, known as the home to Al Capone. One can trace some gangs roots back to prohibition, but the way that they are ruling their empires has changed from switchblades and bootlegged alcohol into automatic machine guns and cocaine dealing.

The escalation of this fire has been fueled by the not-so-underground rap music that haunts Chicago. The face of Chicago's rap game is eighteen year old rapper Keith Cozart, better known by his stage name "Chief Keef." Chief Keef stepped out from Normal blvd and signed with major rap label Interscope in the summer of 2012.

Unfortunately, Cozart is known as more than a rapper. He is affiliated with one of Chicago's most infamous gangs, the Black Disciples.
Cozart is not ashamed of his roots, releasing the song "3hunna" claiming his affiliation with the Black Disciples. This song attracted the attention of rival gang member and rapper Joseph Coleman, better known by his stage name "Lil Jojo."

Coleman, in response to Cozarts jab, retaliated with "BDK" standing for Black Disciple killer. By taunting Cozart, Coleman started a war.
Having violent lyrics and claiming gang affiliation is common in Chicago's rap game, and that did not create the violent environment in Chicago, but social media definitely raised it. Chicago police Superintendent Garry McCarthy stated that social media has caused multiple deaths in gang infested neighborhoods.

Coleman turned to Twitter. Only two days after the release of his video for "BDK" in which he waved around handguns and wads of cash, Coleman posted another video of him yelling at a Black Disciple from his car.

Coleman that night tweeted his location on 69th street. Four minutes later, Coleman was gunned down.

Cozart responded to his death on twitter "Its Sad Cuz Dat ***** Jojo Wanted To Be Jus Like Us #LMAO".

Although there were accusations of Cozart's involvement, including Robin Russell, Coleman's mother, who went as far as to call out Cozart on BET claiming that she is positive that he paid someone to kill her son.

No charges were pressed against Cozart in connection to the murder.

Joseph Coleman's death hasn't changed Chief Keef's music at all, in fact Cozart claimed that his new album Bang 3 "will raise the murder rates in Chicago." Cozart is using this as his ad campaign.

The public are not the only ones concerned with this. Fellow Chicago rapper Lupe Fiasco called out Chief Keef in his 92 Q Jams interview saying "Chief Keef scares me." Cozart responded on Twitter claiming he would fight Fiasco the next time he saw him. Fiasco, feeling threatened even announced his retirement from rap music.

Chief Keef is not the only rapper who has affected Chicago's violent scene. Lil Mouse is part of Chicago's "drill" rap movement, a sub genre that uses heavy bass tracks and repetitive, often violent, lyrics. Coming from one of the most dangerous neighborhoods in Chicago, Lil Mouse often records music videos of him smoking and driving expensive cars. The problem with this is that he is 13-years-old.Psychologists say that Lil Mouse is the product of his environment, writing lyrics with references to hollow points and .38 caliber hand guns.

The young rapper was under fire for threatening a third grader's life at his school for calling the police in a confrontation that week.

Bang 3 will be released in February, and whether Cozart's threat about raising the murder rate will be accurate or not, is to be determined, but the violent music has no sign of stopping.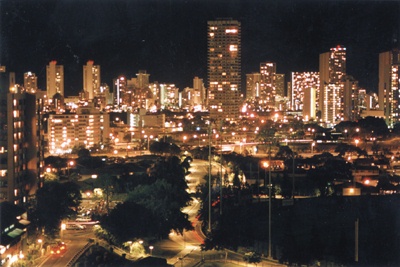 © Chris H., Honoka'a, HI