The 2012 Presidential Elections Don't Matter
July 6, 2012
The 2012 presidential elections don't matter at all. No matter who the president is, the results are the same. All presidents care about is staying in power. Presidents, will often forgo the right decision for the popular one.
Whether Republican or Democrat, our country hasn't seen much change over the past decade. Each of our past few presidents, have made decisions that have benefited themselves over the country. The end result of any Presidential election is the same; no matter who is sitting in the oval office our country continues so stray from the values this country was built upon.

Since presidents or presidential candidates care most about staying in power, they spend more time insulting their political enemies than trying to benefit the country. In the months leading up to the elections, most of the stories we hear from the media are about the presidential candidates expressing their concerns over the other candidates policies. Rather than discussing ideas about how best to solve our countries problems, the presidential candidates spend valuable time and money on negative ad campaigns targeting each other.

Presidents will often forgo their past promises as candidates, and completely contradict other promises. George Bush as a candidate promised the people that the government would follow environmental laws. However, he let the Department of Defense be exempt from the restrictions of the environmental laws. Another instance is Obama's closing of Guantanamo Bay, proclaiming that the prison was inhumane. Soon enough, he reopened the prison despite his previous promises as a candidate.

George Washington and Abraham Lincoln were great men who led the United States with decisiveness and courage. Abraham Lincoln stood up against slavery despite the fact that half the country was against him. He never faltered, and he never backed down. These men brought glory and pride to our country. However, our current leaders lack all the traits that made us so strong. Nowadays, the role of presidents is only taken on by politicians seeking self-gain. Politicians are the epitome of cowardice, indecisiveness, and insincerity. Why should the elections matter when the candidates lack necessary traits for leading a country? No matter who we elect this year, the next presidents is bound to continue the cycle and let our country slide farther and farther away from our ideals.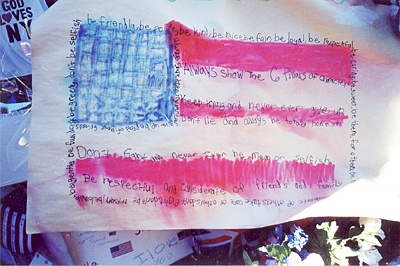 © Ashley F., New City, NY