Are You At Fault?
December 10, 2010
During crashes, there is always someone at fault


When there is a crash there is someone at fault, or there would not be a crash. Either way, if you are not wide awake and driving or an accident. If there is an accident the person at fault should get a ticket and pay something for the opposite person in the crash. A week ago there was a crash because a young boy going too fast going around a corner went over the yellow line and smashed into a truck. That boy got into no trouble because it was a "no fault" crash. There has to be a person at fault in a crash. Another example is when I was stopped at a stoplight waiting my turn and a teen boy driving too fast and not paying attention smashed into the back of me. If he was driving slow, and not too close or paying attention there would not have been a crash, and again "no fault" crash. He got away with no ticket or helping pay for my damages. Just in damages was almost $2000.00. Lucky I wasn't sent to the hospital, or more money would have been paid. People are not driving as careful because they think it won't happen to me, but when it does they get out of the problem without fines. They never learn if not fined or ticketed because they got away with it.
Amanda Allsteadt, a freshman said, "In an accident, if you're hit, someone is at fault because someone's driving too fast, or not paying attention".
Felisha Donnellan, a shopmore said, "I think there are no fault accidents due to the weather or health issues. These are the only two reasons why there should be no fault accidents. Speeding is not a no fault accident".
If someone has a health issue, they shouldn't be driving, and the weather has nothing to do with it, because if it is icy out drive slower and pay more attention to the road conditions. If you drive for the weather you will be fine. Driving fast on an icy road then seeing a car you are going to hit and trying to break is too late. Maybe you should drive slower during the winter so no crashes happen. There is no such thing as a "no fault" crash.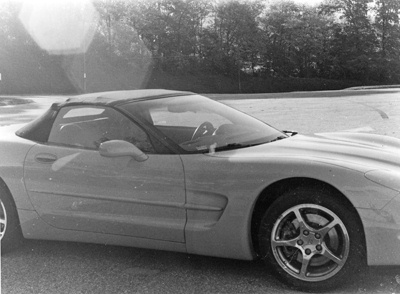 © Sylver S., Milford, CT