The Nightmare
November 4, 2010
When an individual is sexually assaulted, their life becomes a world of separation and darkness. Quickly, the suffering they bear during and after the attack sends them into a nightmare that is grueling to awaken from. In some of these cases, the survivor chooses to file charges or undergo an intrusive medical examination to rule out sexually transmitted diseases as well as pregnancy. Because she is the crime scene, she will have to tolerate a four to six hour process to collect evidence and ensure that she can lead a healthy life. However, the brave women, and sometimes men, who take this step often have their sexual assault forensic evidence kits left untested. This is not always their choice, yet an epidemic caused by lack of knowledge, initiative, and resources. Untested kits are thrown thoughtlessly into a refrigerator and stamped with a set of numbers to indentify a case as opposed to an individual. This is nationally recognized as the rape kit backlog. My position is that necessary steps should be taken by government officials and American citizens to eradicate the backlog of rape kits in the United States. This will facilitate the victim and secure the well being of the community by exonerating innocent suspects, convicting felons and giving a small dose of closure to persons who are affected by these heinous circumstances.

Even if a kit has been on backlog for many years, testing it still shows many advantages. In several cases, those who were suspected of the crime can be exonerated. Although not a case of sexual abuse, the recent exoneration of Greg Taylor proves that DNA evidence can only be helpful in ruling out innocent defendants. If a suspect, person of interest, or acquaintance of a victim in the case voluntarily submits their DNA, testing it against the perpetrator's sample can clear their name of wrongdoing. On the other hand, DNA can be run through various databases and be compared to samples from suspects to identify and prosecute the assailant. Entering their DNA to a database can match it to previous offenders and DNA from cold cases. Even if the statute of limitations (a period of time in which sexual assaults can be prosecuted and punished) has passed, the victim can still know the status of their offender. Many survivors have to lead their lives knowing that any day could be the day of a repeat attack. Helena, a woman who was raped in 1996, disclosed her story on endthebacklog.org. Unfortunately, her kit was not tested until 2009, thirteen years after her attack. Even though the statue of limitations had passed on her case, she learned that her perpetrator was serving a sentence in Ohio for a crime similar to the one committed against her. This could have been prevented had her evidence collection been tested earlier. By collecting DNA from suspects and running the offender's DNA through databases, the real criminal can be put to justice. When the Special Victims Unit of the NYPD worked with government officials to eliminate their backlog, the arrest rate increased from the average of twenty four percent to seventy percent. If a rape kit is not tested, the attacker has a much lower chance of being punished; this sends them the message that they can strike again. Statistics show that most offenders never spend a day in jail. Because DNA evidence is the only sure fire way to convict criminals, a mandate should be passed requiring that all rape kits should be tested within six months to acquit innocent individuals, and convict the ones who commit these vicious felonies so that justice can be served to the victims and those who support them.

I wish that I could tell you that eliminating the backlog of rape kits in the United States would be easy, but unfortunately I cannot. Those who oppose the actions supporting a law to eradicate the backlog argue that it would be too costly and time consuming. While this is true, the same can be said for any worthy cause. Success and justice do not come about without hard work and sacrifice, but indeed, success is possible. As mentioned earlier, the New York Police Department was triumphant in eliminating a backlog of 16,000 rape kits in 2003. They did this with work from ordinary citizens, police officers, medical personnel, forensic examiners, government officials, and federal grants. Similar grants have been made to departments in Illinois and Los Angeles. Although it was, and still is a struggle, police departments who tested all evidence kits on backlog saw increases in arrests among other things. The procedures needed to provide closure and hope for victims should surely be taken despite the cost and time constraints. There are many worthy causes into which many people would be willing to devote themselves- and this is one of them. Elimination is possible. However, there must be those who will advocate for the cause in order for this to occur.

Above all, by testing the sexual assault forensic evidence kit, you assure the survivor that their cases and well being are vital to them and the functioning of society. Even if these tests can not lead to an arrest in the case, victims can begin the healing process by being guaranteed that someone is willing to take their trauma into consideration. In doing so, a sense of peace and restoration can be instilled into their lives. Not testing these kits tells them that they are a case number to be left in a refrigerator and never dealt nor reckoned with. Studies show that sufferers of sexual assault are more likely to develop patterns of substance abuse, depression, and suicidal thoughts. They are also more prone to homelessness and mental health problems. These men, women and children have already undergone too much trauma to be labeled with a number and pushed aside. If their kits are tested, they are gaining support of the common community. Slowly, they learn how to move on as enriched, empathetic, and stronger humans. The Joyful Heart Foundation, started by Mariska Hargitay in 2004 aspires to make this process easier. While playing a sex crimes detective on Law and Order SVU, Hargitay was exposed to the epidemic of sexual assault in America. She was also enlightened about the horrendous backlog of rape kits. Through her work with the Joyful Heart Foundation, she works to eradicate the backlog to help victims reclaim their lives. She states that not testing their kits makes this all the more difficult. By using the resources we have to test the backlogged rape kits of those who have survived such hateful violence we become their shoulder to cry on; we become a light at the end of the tunnel- one more person that has lifted them up in prayer and love.

The nightmare of a sexual assault continues when evidence is collected from the crime scene of their bodies. It is nearly impossible to awaken from this horrific dream when this evidence is not tested. Over the course of the years that DNA testing has been available, hundreds of thousands of kits of evidence have been put on a backlog- stored in a refrigerator and stamped with a number to identify the living, breathing, feeling human as a case. These cases should be treated as humans who have lives and can make contributions to society as they move on from their trauma. Therefore, initiatives by all groups of people should be taken to eliminate the backlog as it is our responsibility and our privilege to help our sisters and brothers in need. By examining this fundamental evidence, those suspected in the crime can be exonerated, offenders can be put in jail, and victims can feel more secure and receive closure. A potent infrastructure can be built for victims and survivors to stand and thrive on. By leaving the rape kit backlog as it stands today, we are obstructing justice, and allowing acts of sickening violence to continue. Concerned citizens can contribute by learning more, donating to the cause, and advocating for change. This epidemic has taken America captive. We must be awakened from the nightmare.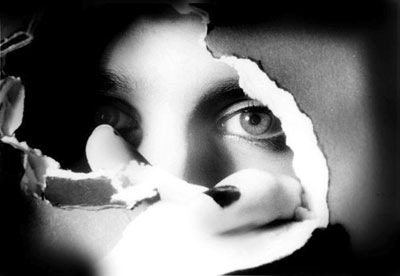 © Tabatha B., Peoria, IL