Define "Nontraditional Family Values."
March 19, 2010
"Most people are other people. Their thoughts are someone else's onions,
their lives mimicry, their passions a quotation." Oscar Wilde

Once the third most desired destination for film and television production
behind New York and California, has now dropped out of the top ten.
To make the Sunshine State even more desirable for future productions
Florida House Economic Development Policy Committee has added a
provision to the "family friendly" tax credit hidden in the lines of a
$75 million incentive package making any movie or film in Florida
ineligible for this if there are any gay characters.
This bill will ban production promoting "nontraditional family values."

Approved unanimously only awaiting passage into law.
Sponsored by Republican State Representative Stephen Precourt
who seemed to detour around the question of what is meant by
"nontraditional family values" and the provisions made to the
tax credit bill. The Representative referenced to the Andy Griffith
show, saying "That's when I grew up- the 60's, That's what life
was like, like it used to be... you know?" saying shows with gay
characters are "not the kind of thing I'd say that we want to
invest public dollars in..."

Mr. Precourt nor the bill seem to define the one curious question
that I've found more than myself wanting to hear, "nontraditional
family values" are what exactly?
Is it it growing up in a single parent home, like myself?
Growing up inside the walls of a foster home, being raised
by your Granddad, or your Big Brother.
Which of these is the correct answer to Traditional family
values?

So given the example a film is wanting to shoot in Florida
for a production that is aiming towards a G rating, but in the
script it calls for one of the children in the playground to be picked
up by their two dads, does that now make the show not appropriate
for young audiences or "family- friendly"? When many of the shows
aimed just for kids is filled with teen dating and make-out scenes.
I don't understand this provision, because so many other areas that
actual need improving could be done using the public's money.
For instance almost every afternoon day cruises leave with passenger
enjoying the casino on board only to dump their boats septic waste
in the harbor, damaging not only to the humans but also to the wild life
in the water and for those that fish in the area it could mean toxic fish
dinner...

Reminding me of a small event in history...
In late February 1933 the Nazi party launched its purge on all Homosexual
publications, clubs and organized groups and those suffering through
the concentration camps were not even considered victim's.
Doctor's often used gay men for scientific experiments in an attempt to
locate the "gay gene" to "cure" any further Aryan children who might be
gay...


Now isn't that uneducated and barbaric to assume the homosexual need
to be "cured" when they weren't the sick ones...
So what is it meant by "nontraditional family values"?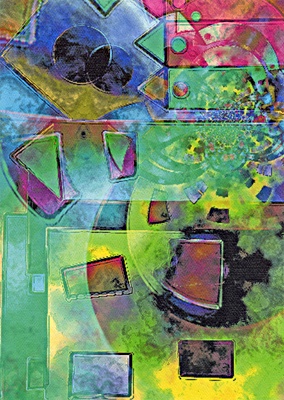 © Shannon A., Galesburg, IL