People's Outlook from their View
January 16, 2010
Here are some things you may never know about anyone in your class currently. There uncle's dirty scandal, their mom's dreams, the person's political view and their parents, and don't forge their view on aliens( i mean the illegal immigrants, not the space creatures.) Take it from an IB student, it is better that you DO NOT KNOW!For example, I have a friend, and I will only say that its a he, because if he read this, he would go New York curse gangster on me, though he has lived out of that state for most of his fourteen or fifteen years.
To his viewpoint, he is a Republician, which is unusual for a New Yorker; Rudy Gulianni is a donkey last time I checked. But i actually dont agree with him because he shows his mind, though he claims he is a Conservative. He hates Obama and even called him dirty white trash,and said all democrats needs to get there ass checked and let the elephants run wild. He will even disagree with our Civics teacher and will move his head as he asks rhetorical questions. That is how i really know so much about him.
I may be putting him down, but my point of view is to be grateful for being a bit clueless with your friends. its better to know less, espcially with the past current events.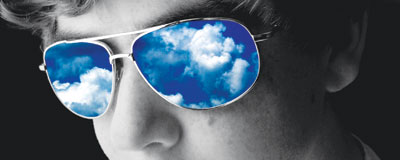 © Joseph B., Mesquite, TX