Separating the Artist from the Art
MAG
March 27, 2019
In the past few months, there have been many cases of sexual assault that have come to light – specifically involving notorious musical artists Michael Jackson and R. Kelly.
HBO's documentary, "Leaving Neverland," centered around two men who claim they were sexually abused by Jackson – James Safechuck and Wade Robson – who are now well into their adult lives. Both men were just little boys at the time they recall the assault beginning, and that's part of what makes the documentary so disturbing; it describes in sickening detail the horrible things Jackson did and made the children do. The way the two victims speak about it, though, conveys just how much of a master manipulator the popstar was. He allegedly shaped their young, easily influenced minds to make them believe that they were in love, rather than Michael abusing them, causing devastating effects that still lingers today. It took the men years to finally admit that what happened to them was wrong; both went through long periods of depression, and the terrible feeling of emptiness without understanding why. In Part 1 of the series, Wade Robson drops a bomb on all of us, letting us know exactly how deep Jackson's control went: "He was one of the kindest, most gentle, loving, caring people I knew … And he also sexually abused me for seven years."
R. Kelly was also the center of a documentary, "Surviving R Kelly," which outlines the horrendous acts he's committed for decades. Kelly has been accused of things like pedophilia and other sexual abuse related crimes throughout his career, but has never, like Michael Jackson, been found guilty of any of them. Allegedly, Kelly had non-disclosure agreements signed by the women who had accused him, which kept them at bay for a while. However, in 2017, Buzzfeed published an article detailing how R. Kelly was keeping women against their will in an abusive sex cult which caused multiple victims to speak about what happened between them and the R&B star. According to Oronike Odeleye, founder of the Mute R. Kelly movement – a protest to get his music off radios for good – "Everybody saw that tape of [R. Kelly] sexually degrading a 14-year-old girl. Regardless of whether or not he was convicted, 21 video instances of himself engaged in sex with underage girls were removed from his home. We all know he forged documents to marry a 15-year-old Aaliyah, who he had been mentoring since she was 12. So we know what this man is about." It's difficult to believe that Kelly has never been found guilty of anything, knowing that there was such definitive proof.
That said, here's the question that everyone is asking themselves. Can we separate the art from the artist? Some would say absolutely, that an artist's music doesn't reflect them as a person. There are others who plan to boycott these two stars' music for good, not wanting the artists (or their estates) to profit from their listening. There are even people who disliked the fact that the "Leaving Neverland" documentary was even made, claiming that the two boys were lying for money, and that they should just let Jackson rest in peace. One of my friends voiced what I believe to be many people's predicament: "I feel like the bigger question is – can we separate people from their misdeeds? In all honesty, I don't know. Everything Michael Jackson did was despicable and disgusting, but I admit that when 'Rock With You' comes on the radio, I'll keep it on." Although people's opinions differ, there is one thing we all agree on – what these two men are accused of doing is horrendous. So, if we can all say that is true, there is only one answer to the previously asked question.
No. We cannot separate the music from the musician. When the musician has manipulated and abused so many people, still affecting their lives to this very day without even being in their presence, you can't just stand by and listen to something they've made without thinking of the horrible acts they've committed. You have to think about if you were a family member of the victim, or even the victim yourself. How would you feel hearing your assaulter's' voice on the radio, as others sing along happily? As humans, we find it hard to stand in someone else's shoes, and that's why there is so much hate in the world. As Atticus Finch of To Kill A Mockingbird once said, "You never really understand a person … until you climb into his skin and walk around in it." If you could just sit, close your eyes, and think about being a sexual abuse victim of one of the most famous men in the world, you could understand someone boycotting their music for good. R. Kelly and Michael Jackson may be stars, but that doesn't make them exempt from the evil things they've gotten away with, and this applies for all stars. We've let these two pass right under the radar, knowing that they were up to something sinister. Who knows how many others are doing the same? In order to stop these high-level, famous pedophiles, we have to stop representing them in our media.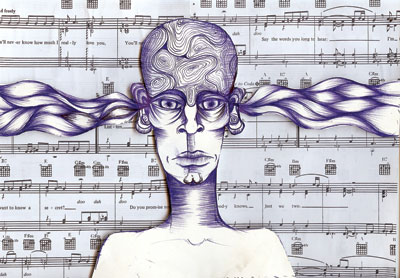 © Ani S., Petaluma, CA