Traveling Library and the President of the Azores
February 26, 2019
On February 13th I had the privilege of meeting Vasco Alves Cordeiro, President of the Government of Azores, and gifted him a bottle of out-ported Canadian Whiskey from one of our Canadian supporters. It was an honor to meet him and it was truly inspiring hearing him speak at Fresno University, thanks to Diniz Borges, about all the incredible things the Azores is doing in the fields of technology and space. During our conversation, I shared with him about my hometown of Gustine and how it is truly a hidden gem in the country and then my good friend Miguel Vaz told the President about my election for running for the office of mayor. Vasco Cordeiro gave me some great advice that I will hold dear and that was, "Don't give up and keep running. We need more people active in government."
President Cordeiro later shared at the Fresno University new Portuguese Curriculum Installment Ceremony about how he came from humble beginnings as a son to a dairyman and brother to a dairyman aswell. He told us about the great relationship our two countries, American & Portugal have with one another, especially California with our many beautiful Portuguese ceremonies all across the great state. At the event, there were community leaders from across the state ranging from business owners, government officials and, leading educators in a variety of fields.
President Cordeiro shared with the audience the incredible advancements in technology that the Azores is making especially in space. On the island of Santa Maria, it has become a base for the launching of small satellites which is very rare in Europe. He shared that there are currently eight countries all competing to have the rights to use the port for their own testing. With these events taking place it brings the Azores a huge step closer for the first stages of the Atlantic International Satelite Launch Programme.
"This programme is a very important step for the Portuguese Government and Azorean Regional Government in developing new technology changing the market structure. The satellites that will be launched from the Santa Maria launch site will be for small to medium-sized which will be used to serve different purposes, such as communication programmes, earth observation programmes, security, fish & wildlife and, watch over the oceans. With this new market, it is going to bring in billions of dollars for decades to come." - President Cordeiro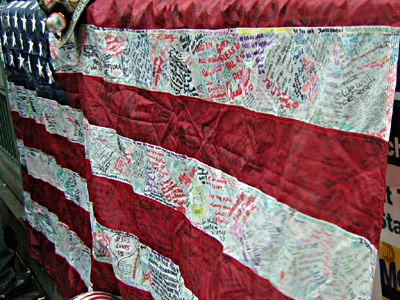 © Brittan S., Chino, CA