Wal-Mart
MAG
Success is earned by effort, perseverance and sacrifice. Wal-Mart is no different; its massive success started the same way. Today, however, it thrives on the sacrifices of its workers and suppliers. Even consumers suffer because of Wal-Mart, which is the world's biggest company and growing fast. We need to do something to get fair treatment for its workers and to find a way to keep this retailer from harming other companies. Wal-Mart does not necessarily need to be stopped, but it does need to end its harmful operations.

Wal-Mart causes many problems for the economy. A recent USA Today article reported that 70% of its merchandise is imported from China. Consequently, fewer sales of U.S. goods hurts our economy. Much of Wal-Mart's infamy comes from the way it stamps out competitors. According to one Michigan news source, when K-Mart filed for bankruptcy in 2002 and closed over 600 stores nationwide, the major cause was pressure from nearby stores, mainly Wal-Mart. Studies have shown that when Wal-Mart moves into a town, the life expectancy of local businesses decreases.

You would think that Wal-Mart would take care of its suppliers, but it doesn't. They often pressure suppliers to lower prices, which causes suppliers to lose money. If a company refuses to lower the price, Wal-Mart will buy elsewhere. According to Fast Company magazine, Vlasic, who supplies Wal-Mart with pickles, was forced to lower the price of their 12-pound pickle jar to $2.97. Sales soared, but because of the low price, Vlasic lost millions.

Steve Young, Vlasic executive, recalled asking Wal-Mart for help. "They said, 'No way,'" Young remembers. "We said we'd increase the price and they said, 'If you do that, all the other products of yours we buy, we'll stop buying.'"

Wal-Mart also makes bad decisions when paying employees. Jon Lehman, a former Wal-Mart store manager, suggests people "look behind that yellow smiley face and see what's really happening to workers." A Wal-Mart employee typically earns $8.23 an hour, while the average supermarket worker makes $10.35, according to a report by a California congressman. These low wages often force workers to turn to welfare including government housing and medical care, as well as free school lunches for their children.

Wal-Mart officials often permit employees to commit unfair or even illegal acts. Over the last few years, well over 100 unfair labor practice charges have been lodged against Wal-Mart around the country, with 43 charges filed in 2002 alone, according to a report for the World Trade Organization. Business Week reports that Wal-Mart pays women less than men. The New York Times found that often Wal-Mart does not promote women equitably. Each year, Wal-Mart is sued 4,700 times, an average of 13 times each day, according to the Cleveland Scene. Most of the problems could be cleared up if Wal-Mart stopped worrying about who is the cheapest to pay and decided to hire people for honest wages.

Wal-Mart is one of the worst places you can spend your money. You may find low prices when you shop there, but you are ultimately paying a higher cost for the terrible things you are funding. Wal-Mart is the largest company in the world, and it will take something big to make them change. Avoid shopping at Wal-Mart. Combined, consumers like you and I can make the big change happen.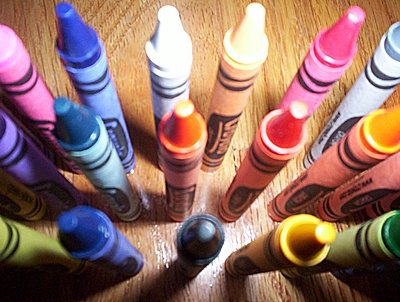 © Anonymous