Honor Them
MAG
This morning as I sat in my room, gathering papers and cleaning the mess, I heard the familiar rumble of a C-5 headed to Dover Air Force Base, undoubtedly returning from Iraq with some very important cargo ... our own American heroes. Only, there won't be parades, big hugs from family members or welcome-home parties. These heroes are the ones who gave their all for their country, the ones who fought and died so that we can be free tomorrow.

Just minutes ago I stopped writing a letter when I heard the sound of a helicopter in the distance undoubtedly headed in my direction. As I walked outside, I looked up to see a Black Hawk fly over, it too carrying some important people headed to the very same place as that C-5, only this time it's the Honor Guard from D.C. and I can't help but notice how the children playing in their pool in the yard behind mine and the man mowing his lawn next door take no notice of the helicopter overhead or the C-5s that keep coming.

Let's all just take a minute and remember those men and women who've made the ultimate sacrifice, remember their friends, their families and their comrades in arms still fighting for this country and its beliefs.

God bless America, land of the free, because of the brave.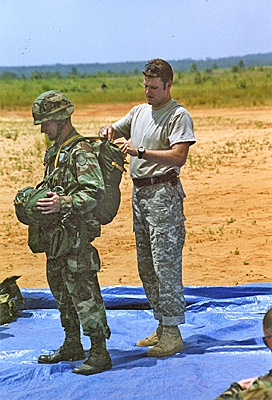 © Anonymous